2017 DIY Editable Motto Full Page Calendar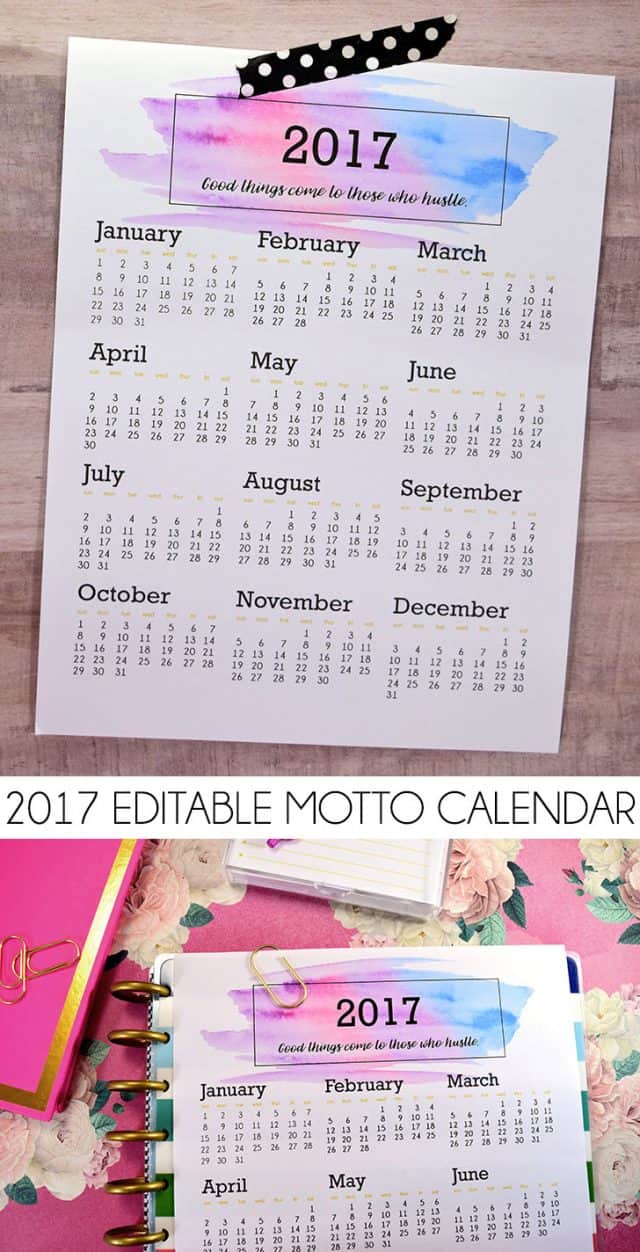 I am loving the new-ish trend of coming up with a word or a motto for what you want to achieve for the new year. If you're wanting to move up at your job you might choose a word like "rise". If you want to spend more time with the ones you love it might be "family". Words are all well and good but as somebody who is terribly verbose, I prefer a motto. And this year my motto is "Good things come to those who hustle."
Realizing that my favorite kind of calendar is a full page one where I can easily determine "which number day goes with which day". This incredibly confusing phrase is the way my family tries to figure out what date will happen on what day of the week. "Hey, you want to go to the amusement part on Wednesday?" "I don't know, what number day is that?" 🙂 "The kids are having a program on June 6, wanna come" "I don't know, what day, day is that?" 🙂
When you need to figure these things out quickly a calendar such as this is the perfect thing, if you ask me. And since I want to embrace everybody's own personal word, phrase or favorite quote, I've made this FREE printable full page calendar with an editable sentence in the header. You just need to have Adobe Reader DC, a FREE program, in order to change up the phrase as you please.
Download that PDF, and program, if necessary, and open it up in Adobe Reader DC. Below "2017" is the sentence that is editable. Double click on that sentence and you'll be able to type in anything you please.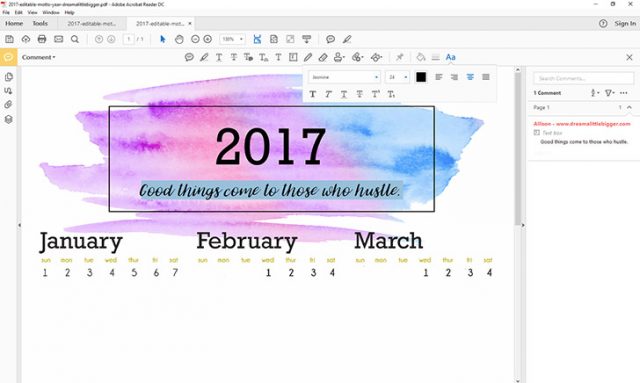 You can even change the font style and size to whatever you please.
Print out and this puppy is done. Easy, right?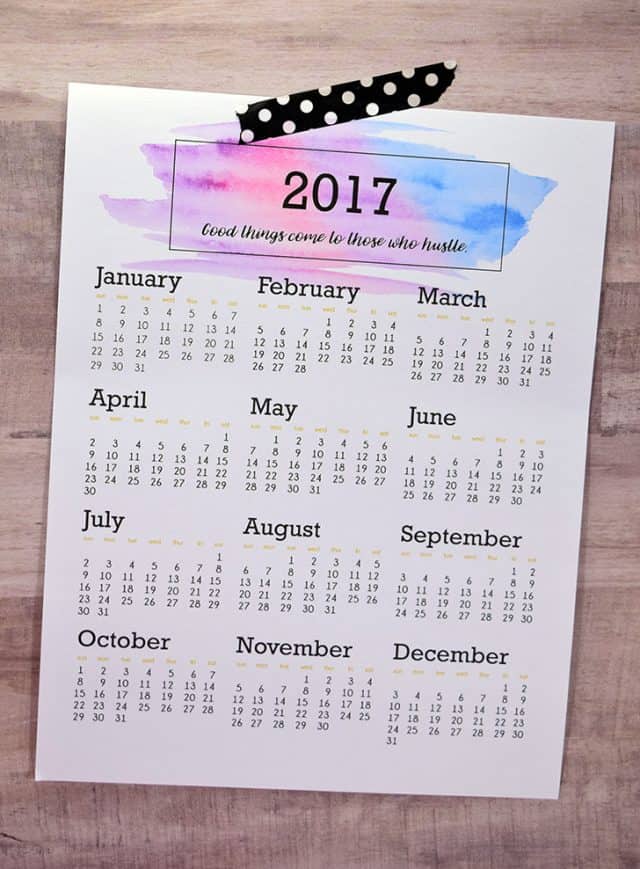 You can stick this calendar up on the wall or on the fridge…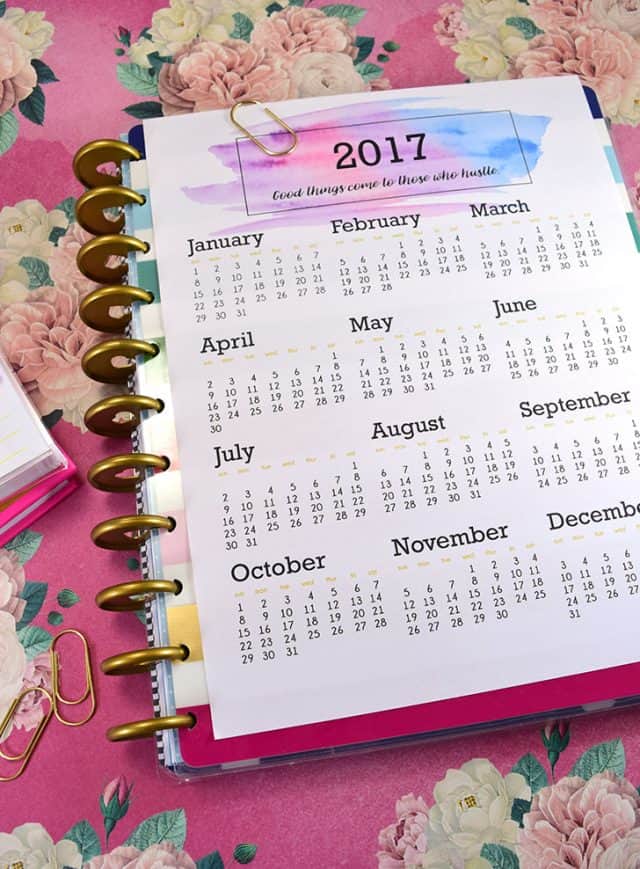 …or maybe attach it to your yearly planner.
Wherever you put your calendar, or however you use it, I hope that you have a fabulous 2017!
* Miss those links to print your own? printable full page calendar — Adobe Reader DC