3 Upgrades Every Family Will Make
There's no denying that as a family grows, the surroundings and items in their life will need to grow, too. It's inevitable and unavoidable.
For today's post, I am sharing three items that just about every growing family eventually needs to upgrade, as well as a major tip on how to make those upgrades affordable.
Let's get started!
House
Remember when you bought your first house and it was so perfect and cozy? You were sure it would be easy to raise your kids there. But as your kids grew, so did your housing needs.
Maybe that first house wasn't near the kind of schools you wanted, or maybe the reality of two teenagers and no finished basement was different than you thought it would be. Whether you decide to move or reconstruct your existing house, chances are that as your kids grow you'll be making some big changes to your housing situation.
Furniture
Did you ever know one of those families that kept the "good furniture" covered in plastic? It's weird, but the truth is nothing can ruin a couch like a determined four year-old.
As your kids grow you'd be amazed at how quickly that "perfectly good chair" is now "that chair that sags in the middle." Plus, having kids means spending more time at home and entertaining often, which for can also lead to redecorating fever. One that I "may" be guilty of myself.
Car
For some people, a new car is a once-a-decade purchase, but for others a new car is every five years or less. Whatever your philosophy, something will likely change as your kids get older.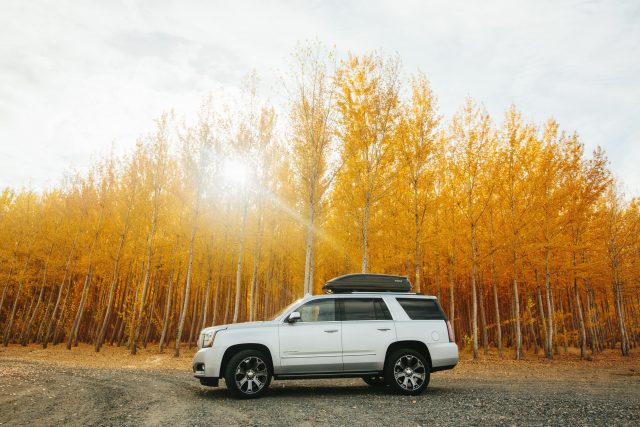 While a small hatchback may work just fine for smaller children, sports equipment and friends start taking up space quickly as time passes. You may find yourself finally going for the SUV
Once you've got a teenager looming on the horizon, your car buying goals may also include something that a new driver can use.
All these changes may sound doable and even exciting, but when you have kids you also have a future to save for. That's where the BuyPower Card from Capital One can help.
The BuyPower Card is a great credit card for everyday purchases and for big ticket items because you get Earnings on every purchase. Earnings can be redeemed toward the purchase or lease of a new Chevrolet, GMC, Buick or Cadillac vehicle. Given that you'll probably be upgrading or updating your car as your kids grow, this can be a huge savings.
It never occurred to me until we renovated parts of our house that I might one day need to buy a shower or a toilet, and that putting big purchases like that on a rewards credit card like the BuyPower Card could help toward another big purchase down the road – a new vehicle.
Here are a few things you might want to know about the BuyPower Card from Capital One:
You'll enjoy 5% Earnings on your first $5,000  in purchases every year, and then unlimited 2% Earnings on all purchases after that

Every time you make a purchase with the BuyPower Card, you get Earnings toward a new Chevrolet, Buick, GMC or Cadillac vehicle

Earnings don't expire, and there's no limit on how much you can earn or redeem

Cardmembers enjoy World Elite MasterCard® benefits
Thank you Capital One for sponsoring this post! This is a paid endorsement. All opinions are my own and were not directed by Capital One.  To learn more about the BuyPower Card from Capital One visit www.BuyPowerCard.com.