5 Must-Have Home Essentials For The Winter Season
Life here in Oklahoma is a roller-coaster this time of year. One day it can be sunny, warm and beautiful and the next downright frigid and icy. Even the weathermen can't always get it right.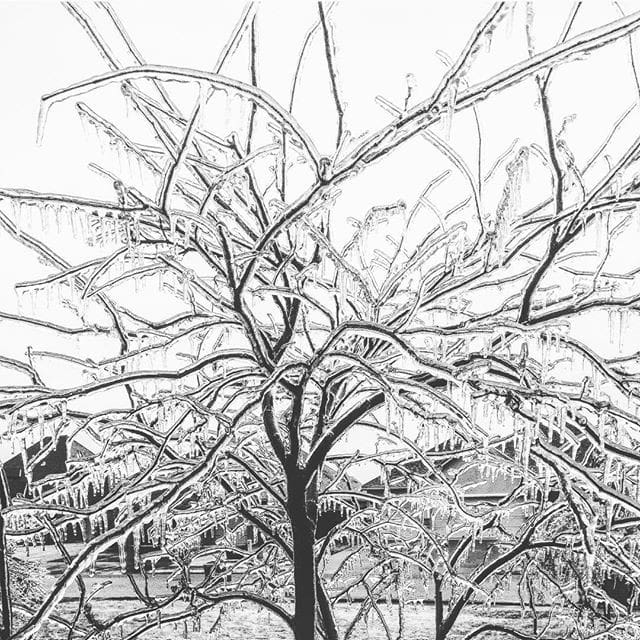 Just a few weeks ago we had a huge ice storm that knocked out power in several homes (including ours) for many days. A few weeks later (today), it is a mild 65 degrees. You just never know what you are going to get here!
One thing I do know is that we will have cold days in the coming weeks, so it is best to prepare for it now. So, to help me put together some ideas to work on, I have put together a list of five must-have essentials for the winter season.
Let's get started!
5 Must-Have Home Essentials For The Winter Season
Humidifier. When the weather is cold and the heater is running 24/7, the air can get extremely dry. That dry air can then lead to uncomfortable cracked skin and irritating sinuses all winter long. Help keep the air more balanced by using a nice humidifier in the house – perhaps in multiple rooms, too.
Ice Scraper. This time of year brings bad snow and ice storms that can occur at anytime, so prepare by having a few ice scrapers on hand. If you're anything like me, each time I need one for clearing the ice off of our car windows, I can't find one! To avoid this, place a scraper in every car glove box and also keep a spare in the garage or pantry as a backup.
Cozy Throw Blankets. In my opinion, one can never have too many blankets! When it's cold outside, it's sure to get a bit nippy inside as well. Stay warm this winter by having a few throw blankets (perhaps in a some fun colors) scattered around the house so that you can always grab one easily to snuggle with!
Cold Weather Kit. When winter weather hits, there is always a chance that electricity at home could go out or cars could slip off the road. To prepare for these potential situations, it's smart to have a cold weather kit in each car and in the home. The kit can contain items like blankets, food, water and hand warmers.
Puffs Plus Lotion. Let's face it – runny noses are bound to happen this winter. It's inevitable and there is no telling who and when it will hit first so it's best to be prepared! Puffs Plus Lotion is designed to soothe irritated skin by locking in moisture better than regular tissues, so noses will be treated tenderly with each use!
Winter has a habit of creating common colds and flu, which aren't easy for families to handle. Get some help and relief with Puffs Plus Lotion, which are soft and gentle on skin. Finally your nose can get the pampering it deserves!
Puffs also has some great recommendations for cold home remedies that may come in handy this winter, too!
Be safe this winter and happy holidays!
This post is sponsored by Puffs.