5 Reasons Why a Beach Home is Perfect for a Women's Retreat
When I started blogging as a hobby seven years ago, I had no earthly idea that I would be connected with some of the brightest women on the planet. I also didn't know that I would be a part of this community of smart and inspiring women and that they would consider me smart and inspiring, too. The latter still surprises me.
I am convinced that the most important element throughout my social media career has been establishing and maintaining "in real life" connections and friendships with these women. I understand that this may seem strange considering the online field that I'm in, but I have found it to be a necessity, both personally and professionally. The reason why is simple – it creates trust. When you feel and see the emotion from someone, their real true self, you know how to move forward with them. It's a basic human instinct that social media contact alone can simply not replicate.
Since my community of brilliant women agrees that in-person communication is important, too, we decided to set up a small retreat to spend some quality time together. Jessica Turner (The Mom Creative, The Fringe Hours) spearheaded this special gathering, using her past travel experience in the Destin, Florida area as inspiration.
With Jessica's help, we were connected with Newman-Dailey, an agency that specializes in beach home rentals, who graciously set us up in a beautiful South Walton house that was appropriately named "Blue Heaven." This lovely aqua home included 7 bedrooms (one of which had two sets of triple bunk beds), 6 1/2 bathrooms, a huge kitchen and living space, swimming pool and a private beach just steps away.
Ten of us arrived at Blue Heaven less than two weeks ago, notebooks and laptops in hand, ready to soak up the retreat "sessions" and warm sun. I knew that staying at this beautiful home would certainly make our meaningful conversations a whole lot more comfortable and casual. A traditional conference just cannot offer that.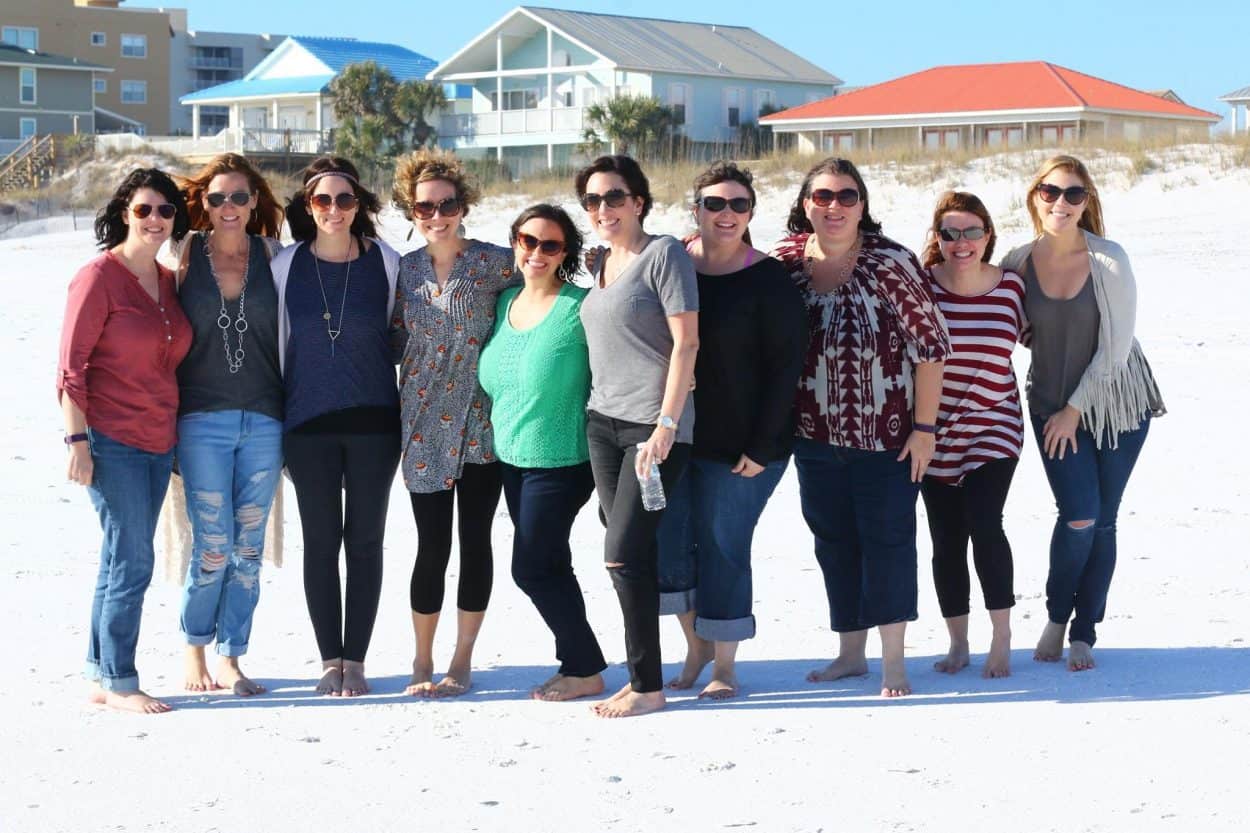 The retreat was amazing. I received so much more out of this small "conference" than I ever imagined I would and I owe most of that to the amazing women who attended.
I also believe that hosting the retreat in a beach house rental versus a hotel offered a unique setting for us to share and learn on a deeper level. There are several reasons why I believe this was the case, but today I am sharing my top five. I may have gotten a little carried away with alteration, but I am not apologizing for it one bit. 😉
5 Reasons Why a Beach Home is Perfect for a Women's Retreat
Comfy casual conversations.
When you're staying in a beach home, you are able to set the tone for your wardrobe. Dress codes do not need to be a necessity (it certainly wasn't for me) and shoes are optional.
Cozying up in a chair or on the couch with a cup of coffee is completely acceptable and, in fact, should be encouraged! If you're anything like me, you do your best work when you are comfortable in your environment, and this certainly includes your clothing.
Bedroom breaks.
If you have attended a traditional business conference in the past, you know that one of the benefits of staying at the host hotel is having the opportunity to pop into your room whenever you need a social (or bio) break. Staying in a beach home with your colleagues is even better!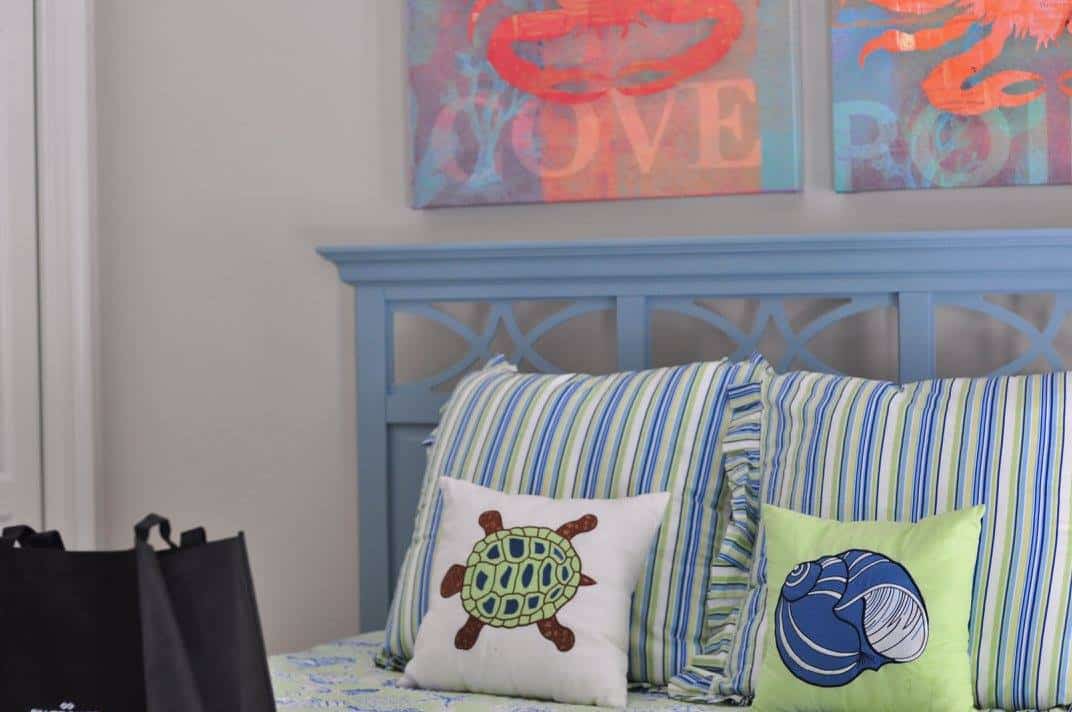 You are literally just a few steps away from your own bed for those moments when you may need to rest, take a phone call or just need a quiet space. There is no judging in slipping out to do so and it actually allows you to get back to the group activities much faster due to the proximity.
Proximity productivity.
Speaking of proximity, since the group is in such close proximity of one another, this makes the logistics of gathering much less complicated than a hotel would be. It also offers more opportunities to chat one-on-one with colleagues over a snack, sitting by the pool or lounging in the living area.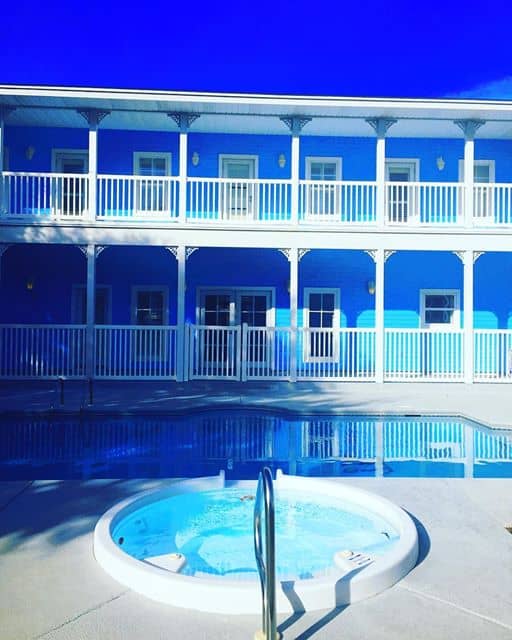 I personally had several opportunities to connect with ladies outside of our scheduled sessions that resulted in some of the best conversations from the weekend.
Easy eating.
Since our beach house included a full kitchen, we were able to purchase groceries upon our arrival for easy lunches, snacks, and breakfasts.
This offered us an affordable option for meals and freed up our finances to splurge a little for dinner (when we typically went out to eat) in the evenings. This also made it easier to plow through sessions while eating, which increased our overall productivity. There may have been a cocktail or two thrown into the mix, too. 😉
Beach brainstorming.
This was, by far, the best perk of being just steps away from the beach. One afternoon, we decided to take one of our sessions to the sands!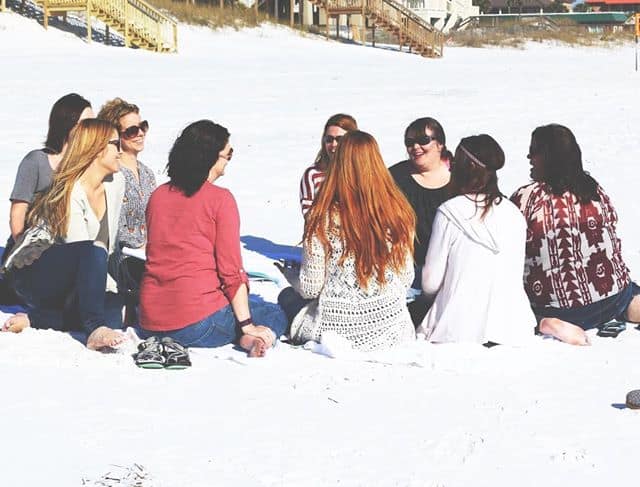 A quick five-minute walk led us to most gorgeous emerald waters and white sands – absolutely perfect for sharing ideas and dreams. And taking memorable photos for Instagram.
This retreat is one that I will never forget and hope that I can experience again.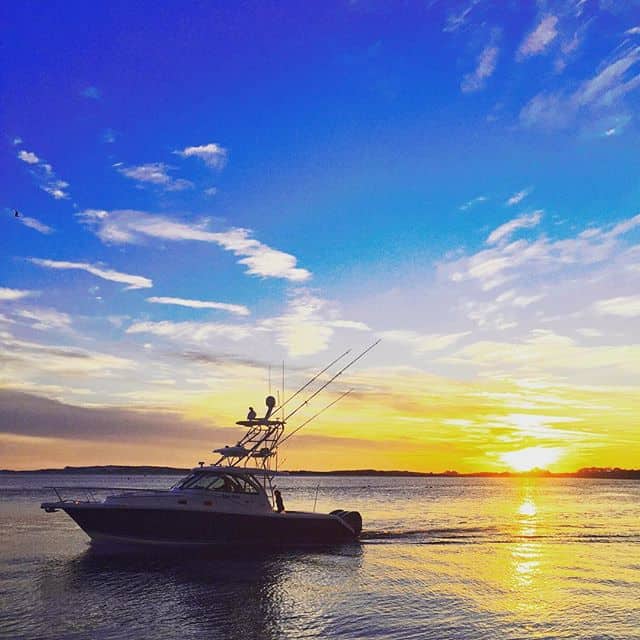 I hope that you will consider planning a women's getaway or business retreat with Newman-Dailey, too. Learn more by visiting their website at DestinVacation.com and leave your questions for me below in our comments section! In addition, check out a portion of my Snapchat [follow me at "momsparkblog"] story below.
Newman-Dailey sponsored our beach house and a few of our meals during our retreat.