8 Interesting Facts About the ANT-MAN Costume!
This has been week full of ANT-MAN exclusive interviews and today is (sad face) the very last one. So far, I have shared my exclusive set visit of ANT-MAN with an interview with Paul Rudd (Ant-Man), Director Peyton Reed, Judy Greer (Maggie), Abby Ryder Fortson (Cassie Lang) and today I am going to mix it up with my experience on-set with the costume department!
Seeing the work of such creative people was inspiring and incredible. As a audience member, we rarely think about the time, effort and planning that goes behind the design of a costume, the logistics of making it work and the overall aesthetic.  In today's post, I am sharing 8 interesting facts about the creation of the ANT-MAN suit!

1. All pieces of the costumes were custom made
2. There were 17 helmets and 17 belts created for the movie
3. The shoulder and chest portions of the suit were designed to be reminiscent of insect eyes
4. It took a few people to get Paul Rudd in and out of the costume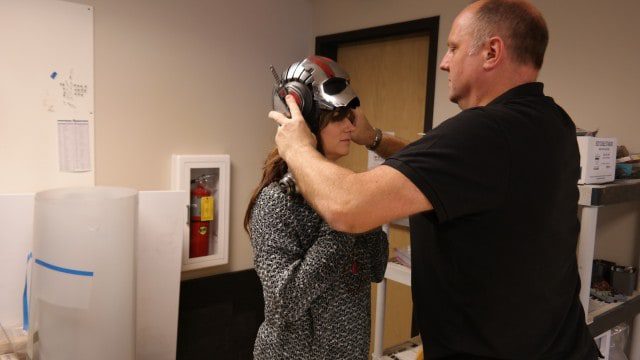 5. The helmet is in pieces and takes screwing to attach together
6. The costume team used a 3D printer to create a sample helmet
7. The stunt belts are one piece, but the "hero" belt included over 50 pieces
8. It took 7 months to design and create the costume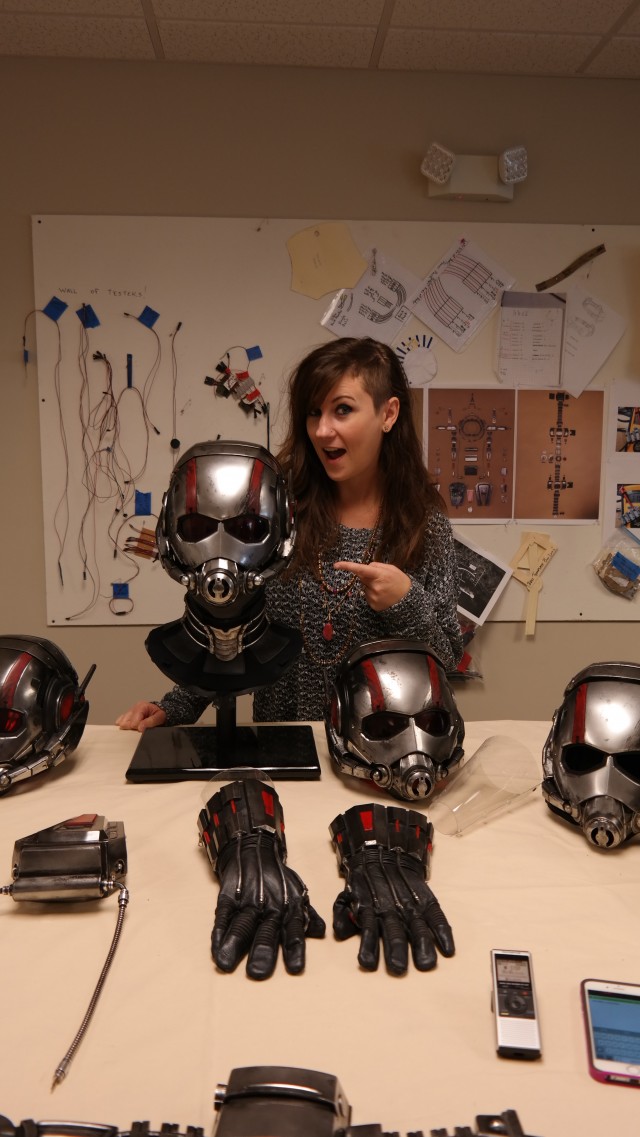 About ANT-MAN:
The next evolution of the Marvel Cinematic Universe brings a founding member of The Avengers to the big screen for the first time with Marvel Studios' "Ant–Man" when master thief Scott Lang must embrace his inner hero and help his mentor, Dr. Hank Pym, protect the secret behind his spectacular Ant–Man suit from a new generation of towering threats.
ANT–MAN opens in theaters everywhere on July 17th!
Disclosure: Disney sponsored travel and accommodations. Thoughts are my own.