9/11 – Can You Remember Where You Were? Read My Story and Share Yours.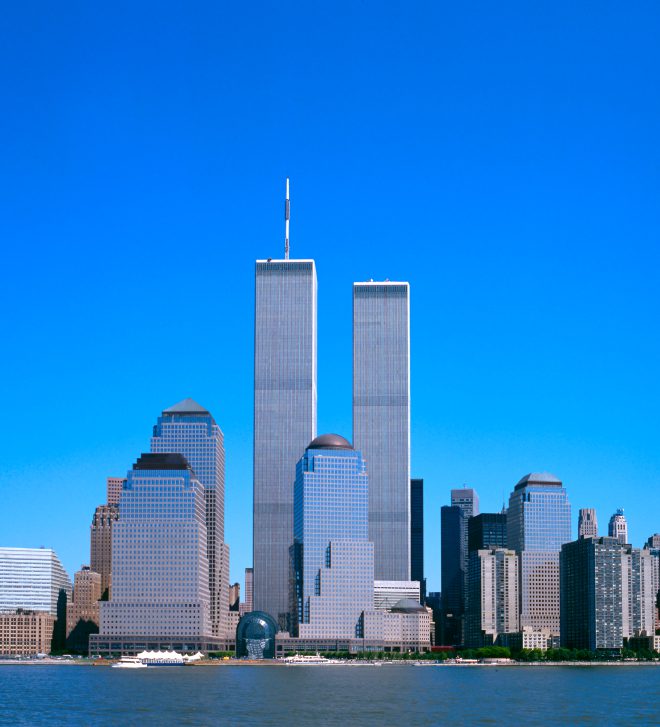 On the morning of September 11, 2001, I was driving to work.  At the time, my husband produced and co-hosted a morning radio show, so I was listening to the show in the car.  As soon as the news hit that a plane had crashed into the first tower, my husband's show reported it and as odd as I thought the news was, I didn't fear the worst.
I worked at a state office and it was eerily quiet when I walked into the building. Everything seemed normal enough, though, so I continued on to my desk.
As soon as I sat down in my office chair, a co-worker ran into my office and told me that she heard another plane crashed into the other tower.
I didn't know what to say, how to react, or what to think.
Since it is in my nature to think calmly and never overreact, I thought the rumors about a "terrorist attack" couldn't possibly be true.
I quickly changed my tune when my boss called me into her office to view the accident on her television. The tiny screen displayed two towers enveloped in smoke.  I remember  numbness setting in. Was this really happening?
Soon, there was an intercom announcement telling all non-essential staff to go home.  In fact, all non-essential Oklahoma state and government workers were sent home.  We had already been through a terrorist attack before (Alfred E. Murrah) and our state wasn't taking any chances with this attack.
I called my husband from my desktop phone (we didn't have cell phones then) and told him I was heading home and picking up our son, who was at a sitter's house.  He told me that he actually saw the second plane hit the second building in real time on television. More numbness took over my body. I just wanted us all home.
Once we were finally together at the house, we couldn't pry ourselves away from the news. I remember a friend of mine coming over because she was scared and simply didn't know what to do.  None of us knew what to do.  Oklahoma City had experienced a terrorist attack before, but it didn't prepare us or make this attack any easier to deal with. It was so massive.
Life soon became so delicate, precious, and short.
…
A few months after 9/11, in January 2002, I quit my state job to be a stay-at-home parent to my son. Life was too short and unpredictable to not spend every minute I could with him.
In April 2002, my husband and I visited New York City.  I wasn't sure what the mood would be like, with the attack still so fresh in the city's mind. People were warm and helpful, and excited to have tourists about. In fact, every time we pulled out our subway map, a New Yorker would come up and give us directions. Instead of a city full of despair and grief, I saw a city full of love, hope and open arms.
September 11, 2001 shaped us all forever. We will never forget.
Where were you on 9/11?  How were you affected?  Feel free to leave a comment or a link to your personal story.