A Dinner In Italy…At Home!
Have you ever been to Italy? I'm counting down the days until I get to venture across the ocean to this country, which I've dreamed about visiting for years. The food, the wine, the people, the countryside. I'm hooked and I can't wait for my trip.
Until then, however, I'm trying to bring the taste of Italy to my family by throwing an Italian feast in my dining room. My kitchen may not be a five-star restaurant or anything, but I can still whip up a mean lasagna soup (a Mom Spark favorite), especially with the help of the delicious sauces from Bertolli.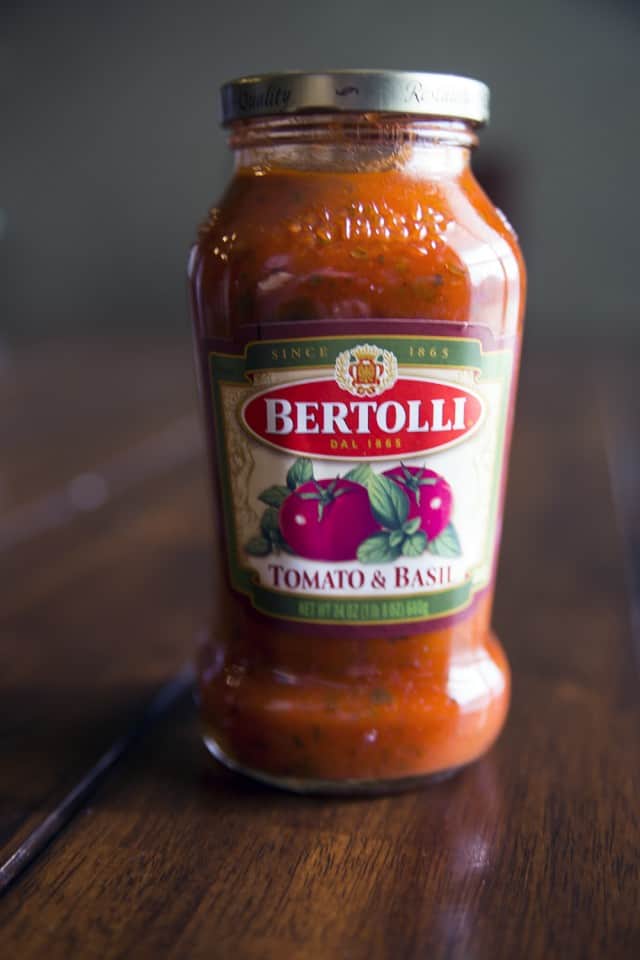 There's nothing quite like gathering around the table with your whole family, lighting beautiful candles, decorating the room, and enjoying a delicious, hearty meal together! I love to cook and Bertolli makes it super easy to bring home an authentic Italian taste, without the cost of a flight! 😉 Steeped in Italian heritage, Bertolli wants to bring the heart of Tuscany to your kitchen table — making it even easier to spend time with the people you love.
I'm using Bertoli to make a DELICIOUS lasagna soup for my dinner party this week! Want to do the same? From October 9th to November 5th, you can save on Bertolli pasta sauces at Ahold stores including Stop & Shop, Giant and Martin's. You can find Bertolli in the pasta sauce aisle and on display in the meat section too.
Try my recipe below, or create your own! You can also visit villabertolli.com for more information and recipe ideas.
Easy Lasagna Soup
Ingredients:
1 onion finely diced
1 teaspoon olive oil
2 cloves garlic finely minced
1 lb. ground beef (or Italian sausage, meatballs, etc.)
2 teaspoons dried oregano
2 teaspoons dried basil
1/4 teaspoon salt
1/4 teaspoon red pepper flakes
2 cups Bertolli sauce
4 cups chicken (or vegetable or beef) stock
2 bay leaves
8 oz pasta (Rotini, Fusilli, Campanelle,Corkscrew)
1 tablespoon fresh parsley
shredded Mozzarella cheese
Directions:
1. In a large pot, heat olive oil to medium heat and saute onions until golden. Add garlic and let cook for 1 minute, then add meat. Cook the meat until done and drain any fat.
2. Add the spices, spaghetti sauce, chicken stock and bay leaves. Simmer for about 15 to 20 minutes. Add pasta and increase heat to bring to a boil and cook for recommended time directed on the pasta box for al dente.
3. Discard bay leaves and add any salt and pepper needed. Stir in fresh parsley and serve with shredded mozzarella cheese on top.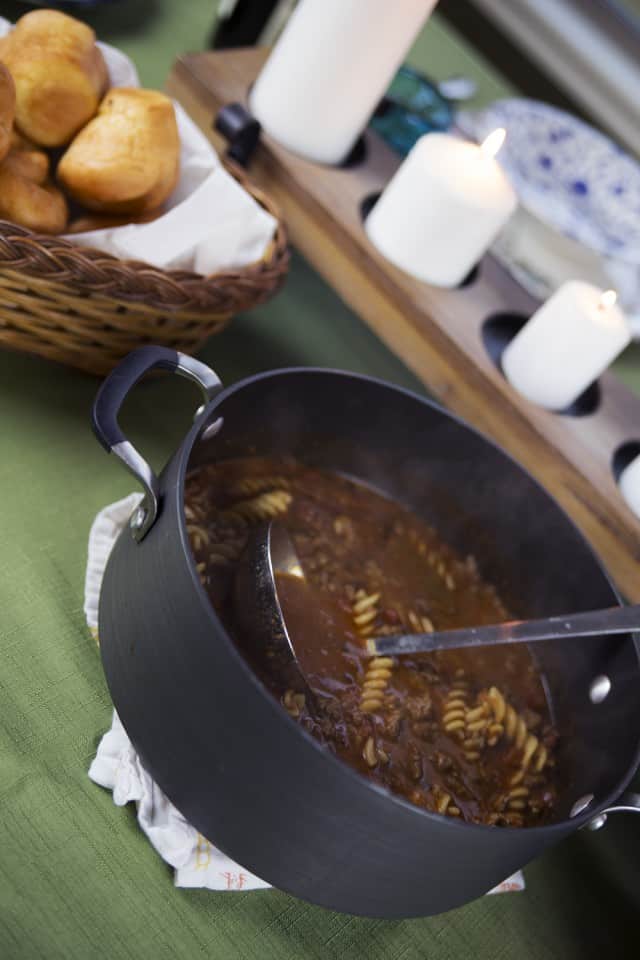 This lasagna soup is a total crowd pleaser! I have a feeling my family will be requesting "Italian night" more often after this feast! Thankfully, it was easy to prep for, especially using Bertolli as my secret ingredient.
I kept my decor simple — candles, beautiful lighting, our favorite place settings and dishes, and some Italian-inspired music thanks to a certain online music station.
I set a nice tablecloth out and filled a basket with bread to complete the scene. We definitely set the mood — if only we'd had live music instead… but maybe next time!
I hope you enjoy planning your own Italian dinner party with your family!