An Interview with Opetaia Foa'i, Musician of Disney's MOANA
Disclosure: Disney sponsored travel, accommodations, and activities during my stay in Los Angeles.
I am back with another fun MOANA experience from my time in Los Angeles!
So far, I have shared my experience on the red carpet, 3 excellent reasons why you should see the movie, my interview with Dwayne "The Rock" Johnson, Lin-Manuel Miranda, Auli'i Cravalho, Nicole Scherzinger, Directors Ron Clements and John Musker, favorite MOANA products, THE BFG DVD/Blu-ray release, my set visit to ABC's SPEECHLESS, interview with Lucy Dahl (daughter of Roald Dahl), Freeform's 25 Days of Christmas tv schedule and ABC's Dr. Ken.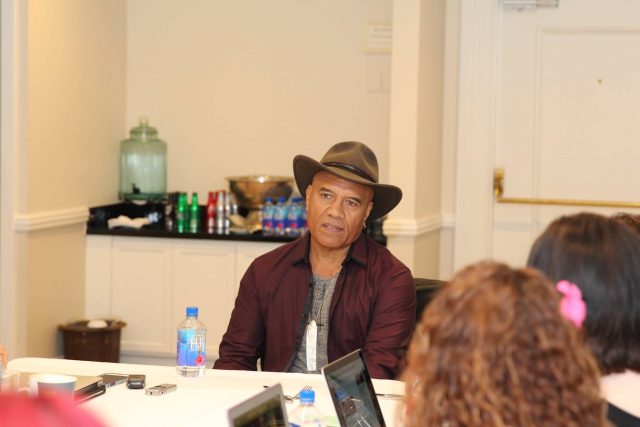 Today, I'm sharing a portion of my chat with Opetaia Foa'i, who helped created the music of Disney's MOANA, like the memorable "We Know the Way" song that you've probably been singing since you've seen the movie!
In fact, why not buy the soundtrack so that you can listen to the whole set of amazing songs from the movie?
ABOUT MOANA
Three thousand years ago, the greatest sailors in the world voyaged across the vast Pacific, discovering the many islands of Oceania. But then, for a millennium, their voyages stopped – and no one knows exactly why. From Walt Disney Animation Studios comes MOANA, a sweeping, CG-animated feature film about an adventurous teenager who sails out on a daring mission to save her people. During her journey, Moana (voice of Auli'i Cravalho) meets the mighty demigod Maui (voice of Dwayne Johnson), who guides her in her quest to become a master wayfinder. Together, they sail across the open ocean on an action-packed voyage, encountering enormous monsters and impossible odds, and along the way, Moana fulfills the ancient quest of her ancestors and discovers the one thing she's always sought: her own identity. Directed by the renowned filmmaking team of Ron Clements and John Musker ("The Little Mermaid," "Aladdin," "The Princess & the Frog"), produced by Osnat Shurer ("Lifted," "One Man Band"), and featuring music by Lin-Manuel Miranda, Mark Mancina and Opetaia Foa'i.
THE INTERVIEW
How much time did you spend working and collaborating with Lin-Manuel to create some of the songs together?
It was quite an amazing combination cause you've got Mark who, of course, is very experienced along that line and you've got Lin who's very good with lyrics and directing. And there's me who, I don't read music but I do write from emotion.
I can grab a scene and I can get emotion out of it very quickly, so we found that combination worked really well. I'm very childish in the studio and luckily so was Lin and so we had a lot of fun together.
What was your favorite part of the process?
My jaw has been open for quite some time, you know when they restrained me. I couldn't believe that people can be around the table and they can talk about anything they like and there's no one running anybody down. So all that's new to me. In my culture, music is like breathing air. 
What's next on the horizon for you?
You know, I'm happy where I am now. Just to get here. I was trying to explain that my journey was really to promote my culture and I've traveled the world and people got sick of me talking about these people that are the best navigators, best sailors in the world, everywhere. And to be honest, I thought I'd reached the end of my run and I was ready to, you could say, hang up my horse unless the opportunity came up. So it's just extended it a little bit more.
What's song had the most meaning to you that made it on the soundtrack?
The first track that I wrote was "We Know the Way." They were so excited about what I wrote and then we got together in Carmel with Lin and Mark, and we were pacing up and down that side and getting all the lyrics together. Smoke coming out of us. And they come out with those beautiful lyrics and just slaughtered it.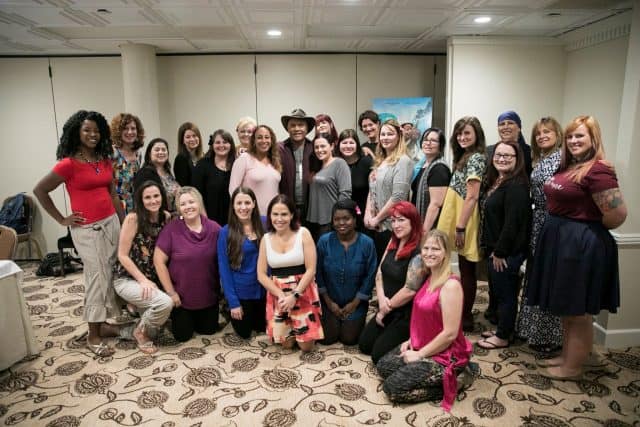 MOANA is now in theaters everywhere!
Disclosure: Disney sponsored travel, accommodations, and activities during my stay in Los Angeles.