Awesome "Finding Dory" Party Ideas!
My family was so excited for the release of "Finding Dory" in theaters a couple weeks ago. One of my guys wasn't even around when "Finding Nemo" first came out, but we've all watched it more than a few times on DVD. I couldn't wait for the boys to see the amazing animation of the ocean on the big screen!
We saw the movie opening weekend and the visuals and the story were just beautiful, as Pixar always delivers on. I love the message that with love and support we can make our own destiny, despite the challenges we face along the way.
Before the movie came out I decided to have a Finding Dory party just for family and friends who were as excited about the movie as I was. We've been waiting for this sequel for so long I knew we weren't the only family excited about it. Naturally, almost all of the party supplies came from Party City!
How cute are these plates and napkins? I love seeing Dory's sweet face and Hank's grumpy face right next to each other on the table.
Dory's smile is also just perfect for party hats and the centerpiece and balloons make any event more fun.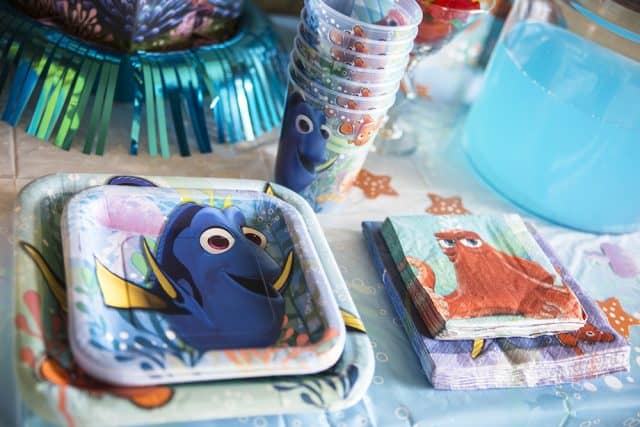 I was having the party after lunch and before dinner, so I didn't go too crazy with  the food, but I thought having blue-colored water (just a few drops of food dye or a sports drink will work) and gummy fish and fish shaped crackers were natural choices.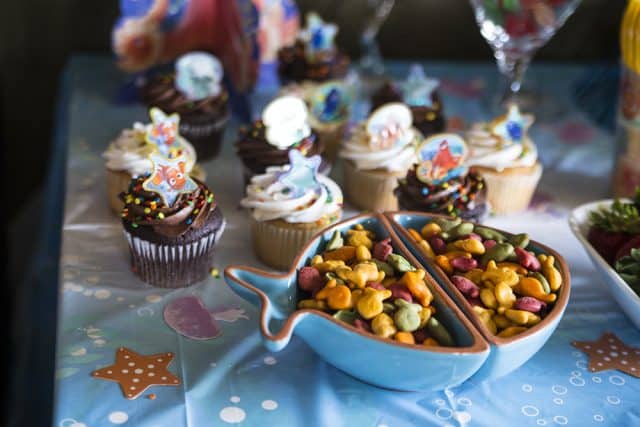 Some of the kids liked watching the gummy fish swim, too! The tablecloths were a must have to keep my table in any sort of shape for dinner! 
The themed cupcakes were a must have because, hello, cupcakes!
"Finding Dory" and summer make for super fun activity ideas, like this duck game with a wading pool from Party City!
You could also play "Memory" or pin the tentacle on Hank. "Fishing" for apples instead of "bobbing for apples" gives a fun twist to a party favorite and sharks and minnows is an obvious party game for a more active bunch. Of course, a few colorful balls being tossed around in the backyard is always a good idea, too!
We really had a blast celebrating the release of "Finding Dory". A big THANK YOU to Party City for making it all possible.
Will you see "Finding Dory" this summer? Celebrate with a fun party like mine by picking up supplies at Party City!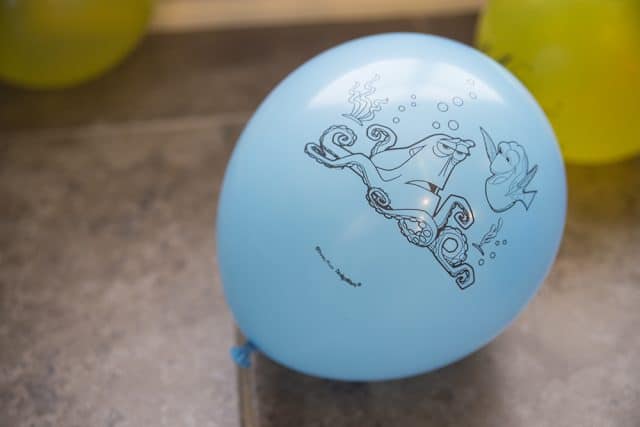 This post is sponsored by Party City.