Back To School Must-Haves For Your Teen's Locker!
Do you remember what the inside of your locker looked like when you were in high school? I sure do. And it wasn't good. I was never very tidy and always carried way too many books around so my locker ended up looking something a stuffed closet packed with sweaters, shoes, lunch containers, textbooks, pens, and bits of paper that should have already found their way to the recycle bin. Add in a handful of notes from my BFFs and some forgotten gym clothing and it was basically a nightmare. It wasn't until about grade 12 that I finally got my act together and started to rock out the locker organization scene. By the end I felt like I'd created a little home away from home and it was awesome. Everything was exactly where I needed it — much unlike my messy room at home!
In order to save your kids from the madness of locker mania, chat with them about what they might need to help them get organized (and stay organized) this school year, while keeping everything they need right at hand! Their locker is just like a little sanctuary all to themselves during the school year. They need a space that feels like home and won't make them feel stressed. Check out a few of our ideas for helping kids rock their locker this year!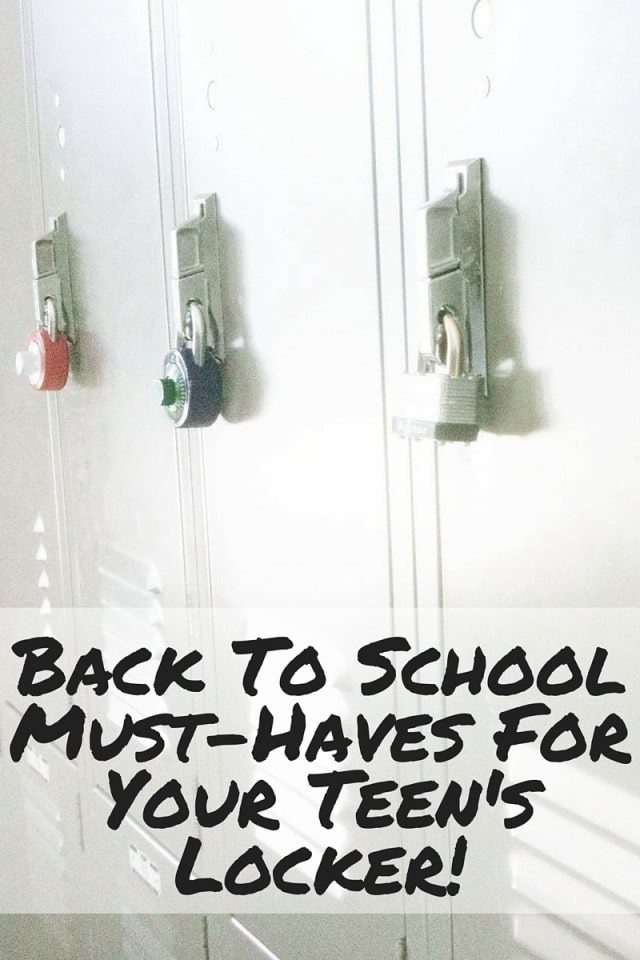 A Bookshelf
Whether they have a ½-size locker or one that reaches floor to ceiling, they'll benefit from an extra shelf for their books and shoes.
Healthy Snack
Kids — teens especially — get a bit of a snack attack in the afternoon. Send a box of granola bars or some other healthy snack to keep in their locker for when they've eaten their lunch but they need some extra study fuel.
Magnets & Hooks
Get some super strong magnets or heavy duty suction hooks that will stick inside the metal door of their locker. These can be used to hang smaller items, pencil cases, hats and mittens in winter, and more.
Plastic Bags
Just in case it rains, or their lunch leaks, or their boots are muddy — there's always a good reason to have a safety plastic bag on hand. Just toss in one from your last grocery trip.
Hand Purifier
There are all sorts of germs floating around a high school and let's face it, kids aren't always the most efficient hand-washers. Send your teen to school with a little container of our favourite Thieves Waterless Hand Purifier. It's made with Thieves essential oil blend from Young Living and it smells incredible. I even keep on in my purse!
Water Bottle
Staying hydrated is super important for those learning brains! Send along a water bottle, like these metal ones from SIGG, so that they'll have a cold source of water all day long. Just ask them to wash it out every now and then so it doesn't get slimy.
Wishing you all a successful back to school season! Feel free to share your locker organization ideas in the comments!
Follow Mom Spark // MomSpark.com's board back to school ideas. on Pinterest.