Backyard Safari Outfitters Toy Review
With all of the distractions of video games, television, and computers families face every day, we often forget to just take a breath and spend some time outside.  It is healthy and educational for our children to spend plenty of time outside with nature, and did I mention it's also fun?
Backyard Safari Outfitters has created a whole line of field gear perfect for exploring nature, even in your own backyard.  My family received a Cargo Vest, Mega View Periscope, and a Bug Vacuum to test out for ourselves.  Once we opened the box, my son loaded up the gear and headed outside.  Each item also included a Pop-Up Field Guide™ that was full of information and illustrations for every subject related to nature exploration.  Pretty cool!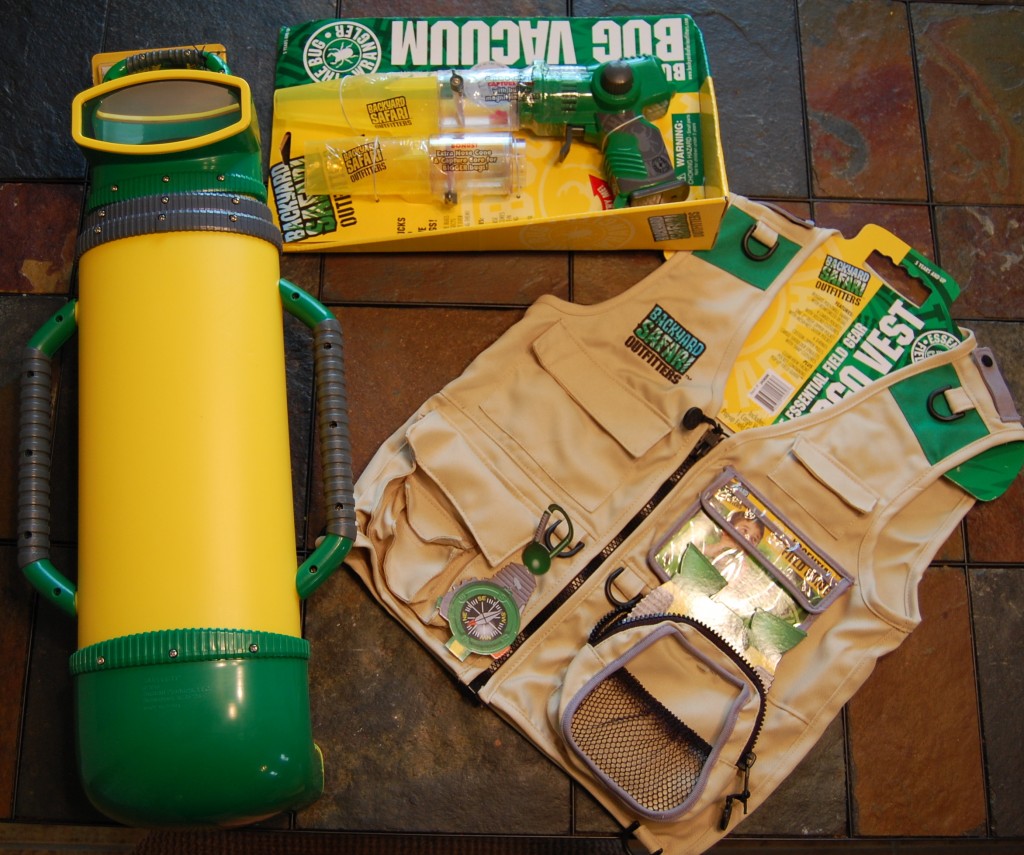 My son's first order of business was to suck up a bug using the Bug Vacuum. (isn't that the first thing you would do?)  He came upon an unsuspecting ant and vacuumed him up.  Don't worry, he set him free.
After sucking up and releasing the ant, he wanted to try out the Mega View Periscope.  I suggested using the Periscope to peek over our fence and look over at the neighbor's birdhouse.  He tried it out and was able to see the birds without disturbing them.  He most have found it pretty interesting because he watched the birds for a long time!  He had a great time exploring in our backyard and in the process collected several unusual rocks and weeds flowers.  Our backyard safari was a  huge success!
Backyard Safari Outfitters is available at Toys R Us, Wal-Mart, Barnes and Noble, Amazon, and Target.
DISCLOSURE: I was provided a Cargo Vest, Bug Vacuum, and Mega View Periscope in exchange for this review. My reviews and recommendations are always honest and true.  Read Mom Spark's full disclosure here.