Beautiful Holiday Cards
The first week of December has come and gone (can you believe it??) and now we're starting to head into holiday crunch time. Are you excited? Or panicked that you're running out of mailing days? This tends to be the time of year when I worry about sending gifts, ordering online, and choosing my holiday cards! Thankfully, there's Minted. Have you ever browsed through the virtual shelves of this gorgeous stationary shop?
Minted has holiday cards, gifts, housewares, and so much more. They make holiday shopping SO EASY and today I wanted to share them with you! Right now, on the Minted website, you can get their exact holiday shipping deadlines so that you can plan your card purchases accordingly. Take a peek below at our favourite designs!
(Click each image below to learn more and to order!)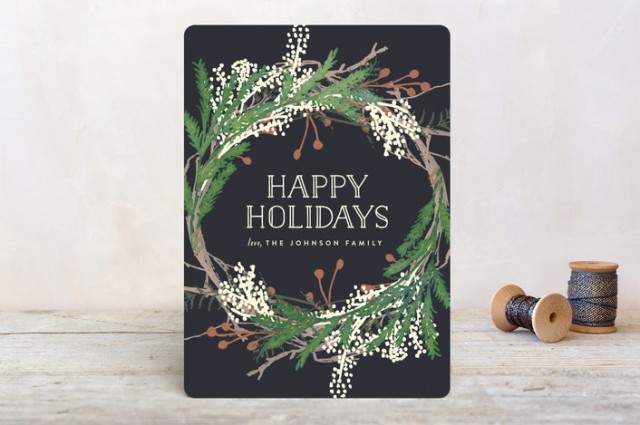 I've personally ordered from Minted several times over the years, and their products are unmatched in quality. These cards are beautifully designed, printed on paper that will last and last. These gorgeous cards will wow your family and friends when they open them. With so many options for personalization, you can't go wrong.