Charmin Ultra Mega Roll Challenge!
With the holiday season coming up just around the corner, you might find yourself planning (and panicking!) about the arrival of overnight guests, friends, and family. In just a few short weeks, homes across the country will be opening their doors to a multitude of guests, which means lots of list-making, errand-running, and meal-planning needs to be done!
I LOVE having friends and family visiting our home during the holiday season. Our family members are always super excited to see the kids and I'm happy to test out my favorite new recipes in the kitchen for a happy audience. One thing I know I need a little help with, however, is making sure our home is guest-ready and that we have everything we need to help our friends and family feel comfortable and cared for.
With more people in the house during the holidays, this also means more people using the bathroom. Without getting too candid about it, we all know that more people = more bathroom needs and if you're not prepared, you might find yourself in a situation where you're having to deliver a certain paper product through the door when one of your bathrooms runs out! Yikes. No one wants to be stuck in this situation, so let's see what we can do about it!
There are lots of brands of toilet paper on the market, and you may already have your favorites, but during the holidays, when TP is in high demand and your guest list is in the double-digits, it's best to find a brand that you KNOW is going to outlast your company.
I recently did a sort of "toilet paper challenge" in my house, which turned out with some surprising results. First, I kept track of how quickly my family was going through our old brand of toilet paper. I watched for a whole week and was actually surprised at just how often those rolls had to be changed out. I swear, life with kids — they go through more TP each than my husband and I combined!
After a week, I swapped in the new Charmin Ultra Mega Roll to see how long it would last and WHAT A DIFFERENCE. We ended up changing out the rolls less than HALF the number of times as we did our old roll AND my husband even commented on the change. You know it's good when your spouse notices you've swapped out the TP!
I'll definitely be keeping these rolls on hand during the holidays — stashing a few extra rolls in each bathroom, of course, to avoid those awkward moments! Charmin is going to save me time, money, and stress during the holidays and to me, that's worth the world! If you're looking to save money during the holidays too, considering swapping out your current brand for the Charmin Ultra Mega Roll and be sure to let us know how you like it!
When it comes to hosting a full house during the holiday season, I like to make sure my guests feel right at home by planning ahead, shopping early, and making sure to stay as organized as possible so I don't miss anything or leave anyone out. This time of year, we're all thinking about giving — and my gift to my guests is to treat them just like they're at home! After all, that's what the holiday season is all about.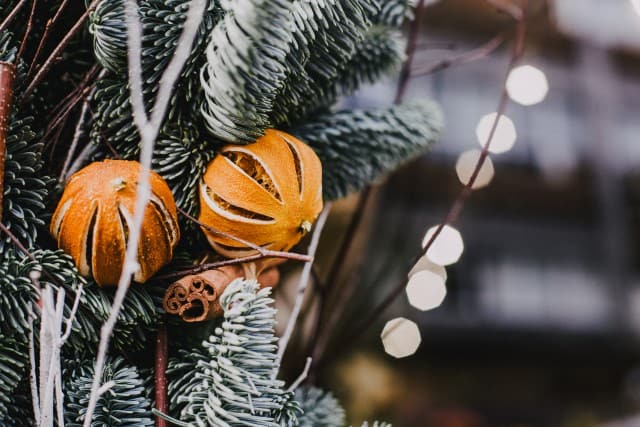 Wishing you and your family, and your guests, a most wonderful time of the year!
This post is sponsored by Charmin.