Creating Memories for Father's Day with Bosch
A friend of mine recently told me that her daughter had worked out the difference between Mother's Day and Father's Day. "Mother's Day," she said, "gives moms a break. Father's Day gives dads a chance to hang out with their family."
Of course, this is an exaggeration and a generalization. Not all families are structured the same way, but you know, she wasn't entirely wrong, at least when it comes to my family.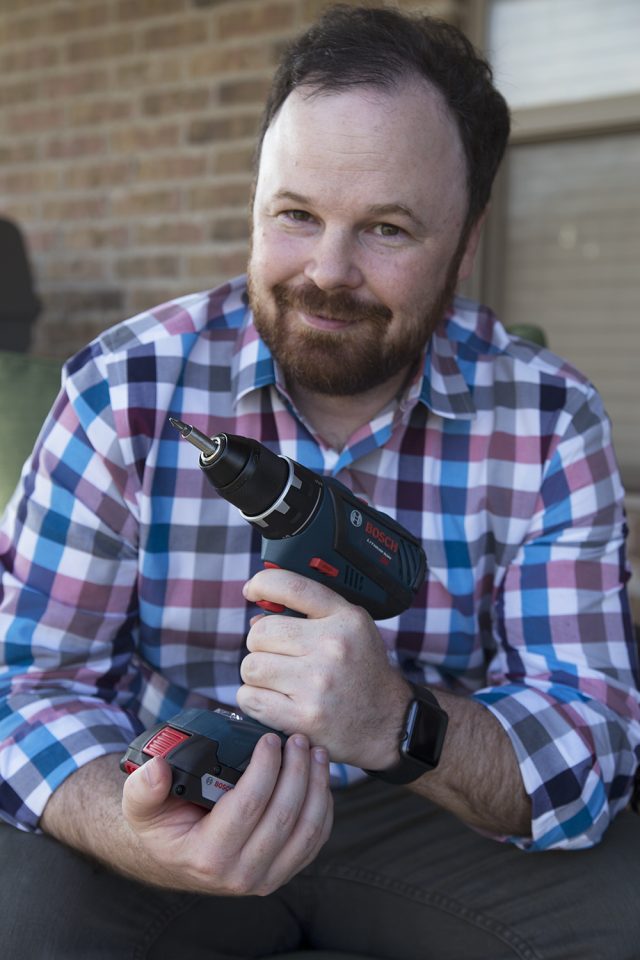 Especially as our boys get older and more independent my husband, Ryan, and I are constantly looking for ways to spend more time with the boys, and to really connect. Since I work from home, I have the opportunity to spend more time with the kids than Ryan does. As the president of an ad agency, it's hard for Ryan to always be available at the same moments that the boys are available, or to be there for the little moments that kids need.
If one of the boys has a hard day at school, I can always take a few minutes out of what I'm doing and talk about the issue. Ryan doesn't have that luxury. He usually winds up finding out about problems or triumphs a little later. That's hard on a dad who wants to be there for his kids.
That's one of the reasons Ryan and I embarked on our backyard patio redo project.  We've been redoing our patio so that we can really create a family space. A special space not just where the family can hang out (away from screens and other distractions), and create memories, but also a space in which we can all share a sense of pride. This is a special place for our family because we built it together.
Ryan's day job is very demanding and creative, but the patio project really lets him use his hands and get a needed fix of hands-on creativity. The people at Bosch must have had families like ours in mind because this Father's Day they've reduced the price on their Bosch 18-Volt Lithium Ion (Li-ion) Cordless Combo Kit with Soft Case to $169, making it a perfect Father's Day present for a dad who wants to spend time creating something special for his family.
As you can see, Ryan used the drill in the combo kit to help hang the lights from our patio covering and to screw in hooks for stringed lights. The lights let us make the most out of our patio, even when Ryan has to work late and can't be home during daylight hours. We can eat outside and still have enough light to play a board game, or just sit and talk. Our patio is a "safe" place, where family comes first.
I have to say, the drill is light enough that I think I may "borrow" it from Ryan for a closet project I've had in mind, too!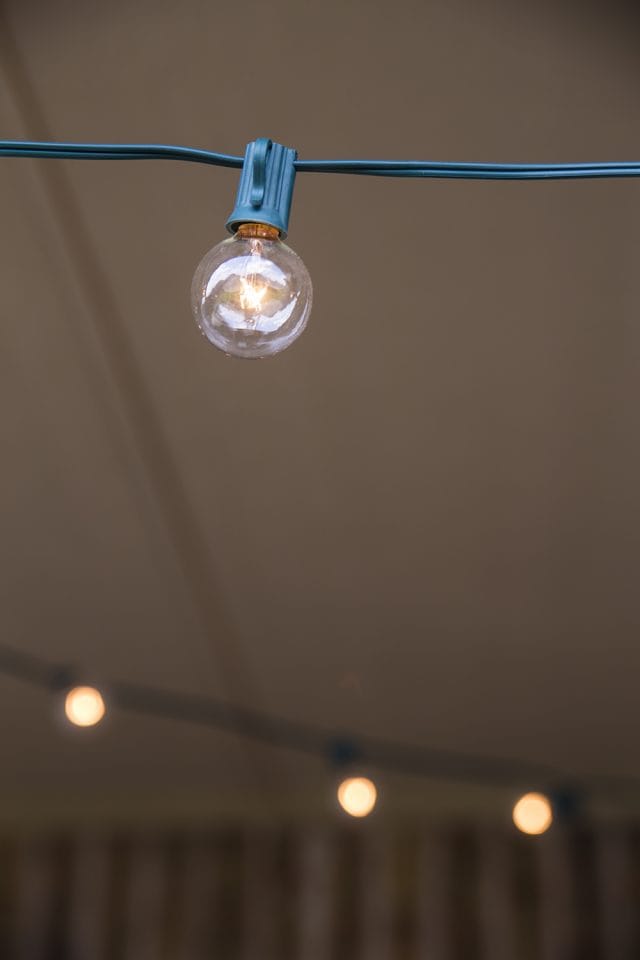 If you think the dad in your life would enjoy a chance to create something special for his family, you enter the giveaway below for a chance to earn this special tool for your family.
Giveaway
Enter to win a Bosch 18-Volt Lithium Ion (Li-ion) Cordless Combo Kit with Soft Case for the father in your life!
To enter, leave a comment below telling us about the father in your life and why you think he would enjoy this drill set from Bosch!
Giveaway ends on June 22, 2016 at 11:59 p.m. CST.
This is a sponsored post, all opinions are my own.