Disneyland's World of Color and Glow with the Show Ear Hats in California Adventure
As I mentioned in my previous post, I had the pleasure of visiting Disneyland a couple of weeks ago. During my visit, I had the pleasure of experiencing Disney's "World of Color", which is a colorful nighttime water show that includes several scenes and music from Disney's most popular films.
To enhance our "World of Color" experience, Disney provided us with Glow with the Show Ear hats. The Ear hats featured iridescent lights that change throughout the show, matching up with the colors and beat of the performance. Even if your hat is turned off, it will power on and light up once the show begins, which is beyond cool. Adding the ears to the "World of Color" show added a layer of beauty during the event that was magical and emotional.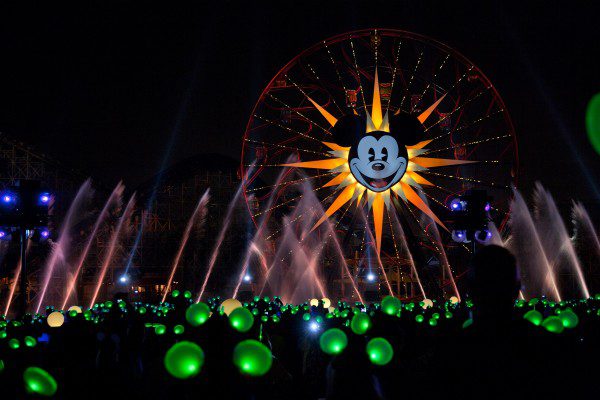 photo credit: Disney
Glow with the Show Ears are available for $25 at select locations throughout Disney California Adventure. Below is a short video I shot during "World of Color" that features Disney/Pixar's Up.
 Disclosure: Disney/Pixar sponsored travel, accommodations and activities during my stay in Los Angeles. Thoughts are my own.