Dulce Candy Shares Military-Inspired Looks
With Veteran's Day coming up soon, the folks at Suave® want to give something back to those who serve our country. This November 11th, when you wear your military-inspired hairstyle, or share on social media using the #ShareBeauty hashtag, you'll be helping to support Suave as they donate 10,000 products to our troops overseas.
Did you know that Suave has been an American family brands for 75 years? This year, they want to celebrate the inspirational women serving our country both home and abroad, by encouraging women to wear military-inspired hairstyles on Veteran's Day. Though there is now much more flexibility in the recently relaxed hair regulations issued by the military, hair inspiration and know-how can be intimidating.
Whether you are serving on the front lines or as the sergeant of your own home, Suave is ready to help your hair be all that it can be with super easy steps and the right products that will leave your locks feeling like you just left the salon. Using Suave Professionals® Sea Mineral Infusion and Luxe Style Infusion collections are the perfect way to create your favorite looks without spending a fortune on pricey products — great news for any busy military mom or anyone who needs to save time with their morning routine.
We are excited to share this video from star blogger and military veteran, Dulce Candy, who is helping to lead the charge by sharing her awesome how-to hairstyle tips to help women create her favorite looks, while sticking to military regulations.
Watch below and practice your own military-inspired looks!
Try these looks yourself with Dulce Candy's step-by-step instructions, including the exact products she's using to make it happen.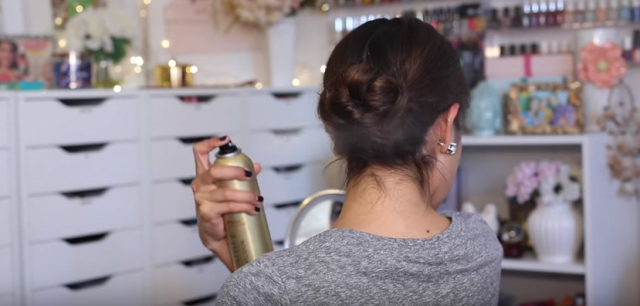 The Knotted Bun
Step 1: Prep damp hair with Suave Professionals® Luxe Style Infusion Light Weight Weather Proof Cream and then blowdry hair.
Step 2: Part hair down the center to the back of your neck and secure into two low ponytails. Knot the two sections together and repeat through the length of your hair.
Step 3: Secure with hairpins and mist Suave Professionals® Luxe Style Infusion Anti-Humidity Spray to keep the hairstyle frizz resistant for up to 72 hours.

The Braided Bun
Step 1: Wash and condition hair with Suave Professionals® Sea Mineral Infusion Moisturizing Body Shampoo & Conditioner. After blow drying, gather hair at the nape of the neck and secure in a ponytail.
Step 2: Piece ponytail into multiple sections and braid each tightly, securing with a clear elastic.
Step 3: One by one, wrap the braids around the base of the ponytail and pin into place. Finish with a spritz of Suave Professionals® Luxe Style Infusion Plump Hold Hairspray for extra hold.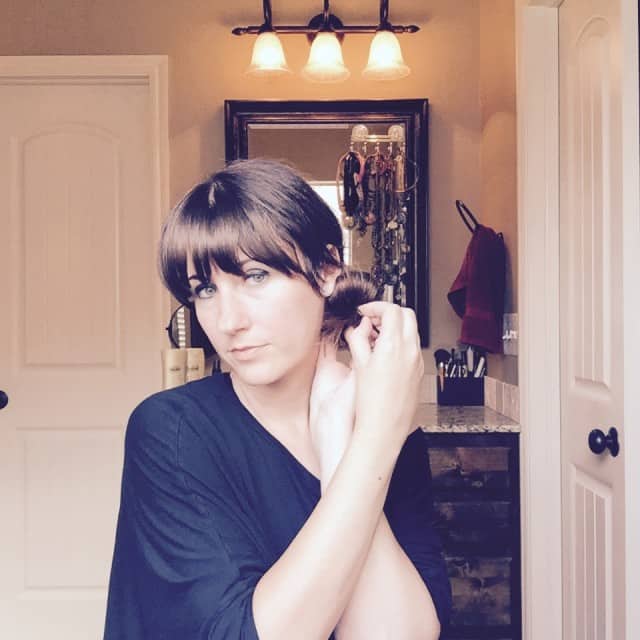 This year, Suave Professionals® is asking for military family and civilians to join the celebration and help our troops by sharing their military-inspired looks on social media with the #ShareBeauty hashtag! Help Suave donate 10,000 products to our deserving women in uniform.
This post is sponsored by Suave.