Easy Bath Salts With Essential Oils
Our new home sweet home has a jacuzzi tub, which I  have to tell you was one of the main selling features when we were apartment hunting. We had been living in a place with just a stand-up shower stall and no bathtub to speak of, which makes my huge new bath a thing of utter beauty and wonder.
I love adding essential oils to my showers — especially in the morning, eucalyptus does wonders to start the day — and a few drops of your favourite essential oils in a bathtub is just perfect too. At night, lavender and cedarwood are some of my favourites, but for an added dose of awesome, you can try making your own epsom salts, infused with essential oils.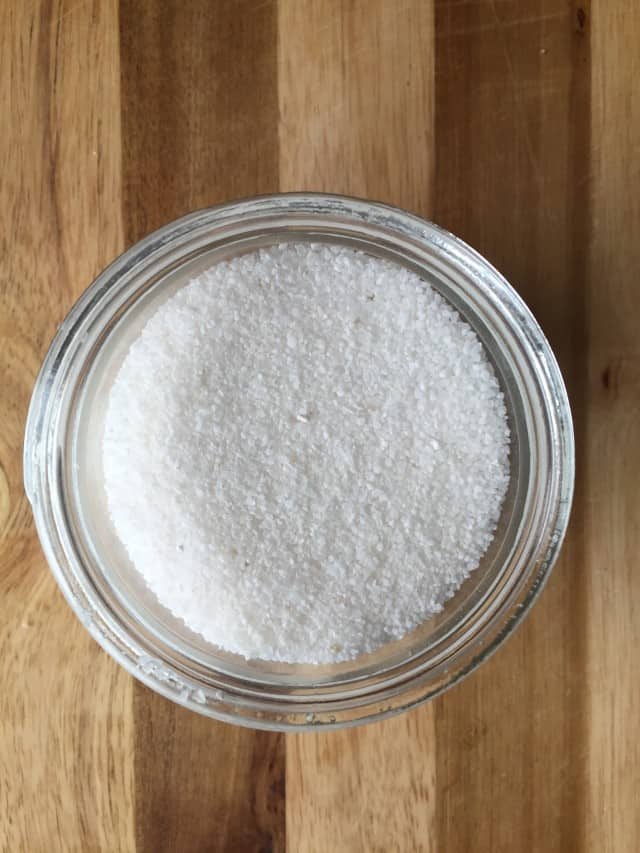 How do you do this? Well, if you're anything like me and you tend to use lots of essential oils, you might find yourself with an empty bottle every now and then — but they're not REALLY empty, right? There's still some awesome oil coating the inside of the little glass bottle but it's a little bit tricky to get it out.
Here's a little tip for getting every last drop out of your beloved oil bottles:
All you've got to do is take your "empty" bottles, remove the little plastic reducer, then place them inside a jar filled with epsom salt. Stir them around or give them a little shake to get some salts inside the bottles. This will help to draw out every last tiny bit of oil left inside your bottles so that you're never wasting any at all!
You can try this method using just one type of oil, or make your own custom combination by adding 2-3 "empty" bottles into the mix. Once your oils and salts have sat for a while (a week or so) they're ready for you to add them into your bath. Add about 1 cup of salt each time you soak in your bath. You can try making different essential oils salts for relaxation or sore muscles.
I LOVE this method for ensuring that you're never wasting your oils!
PS. Have you tried our essential oil diffuser recipes for fall? They smell incredible!