Embroidered Word Hoop Art
Embroidery has been a popular craft for ages. I have always loved it, especially when I was college-aged. As somebody who likes to keep her hands busy, embroidery was an inexpensive hobby for me. You can get everything you need to keep yourself busy for ages with $10 at the craft store and I think that is fab!
In the past I've tucked away my embroidered pieces and, sometimes, even tossed out my older pieces when moving and whatnot. But I've realized that I shouldn't be so eager to pitch my hard work and noticed that it can make some lovely wall art!
Today I'm going to show you how to take your favorite phrase and turn it into a stitched up piece of art that is totally on trend. Let's get after it!
For this project you will need:
Fabric
Embroidery hoop
Embroidery floss
Fabric marker
Embroidery needle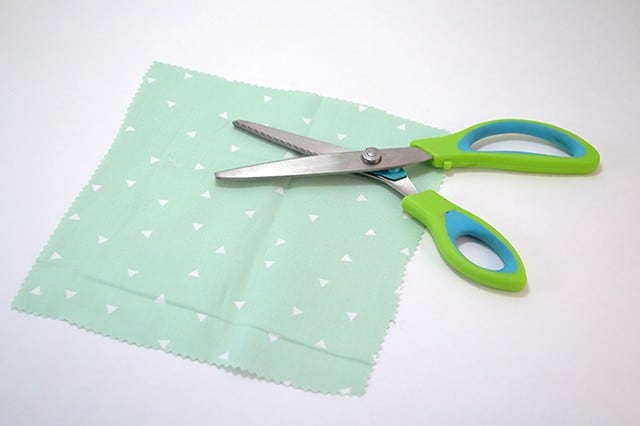 Cut out a square of cloth about an inch wider and taller than your hoop. I used scissors called pinking shears. These cut the fabric in a zig-zag shape and prevent fraying. These are handy but this isn't absolutely necessary… regular scissors will do just find for this project.
In your favorite program, whether that be Microsoft Word of Adobe Photoshop, find a font you like and print out your saying. Make sure that the size of the text works within the hoop size you have selected, if not make your font larger or smaller to accommodate.
Tape your print out to a window with good light coming in. Tape your fabric on top and using a pencil or a ball point pen, trace the words onto your fabric.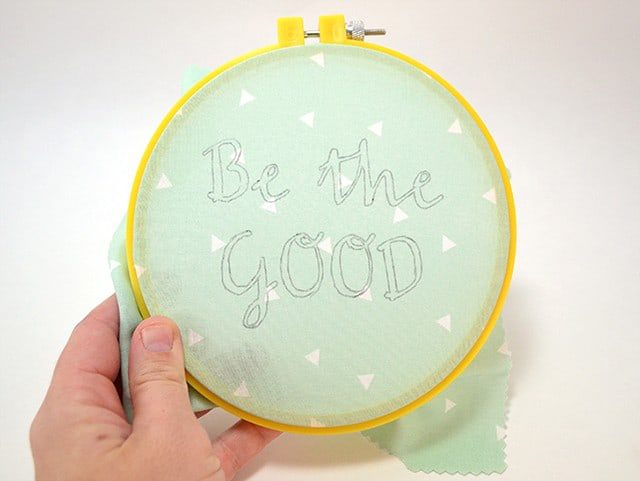 Hoop that business up…
… and fill in the words with your fabric marker. If you're more advanced at stitching you can use the satin stitch to fill in the letters, but this is great for beginners.
Using the back stitch, outline the words in your choice of color. Need some help with this stitch or the supplies used here? Check this helpful video out.
After my first letter stitched with my choice of hot pink I worried it was too much. I tried another letter with black to see if I liked it. I didn't but luckily stitches are easy enough to pull out and do over!
There she is all stitched up! If changing to a decorative hoop, unhoop your work.
And place in your new hoop. This one is pink with sprinkles. How fab!
Be sure your work is nice and tight in the hoop.
Keeping the fabric taut, trim away the excess fabric from the backside with a sharp knife like a hobby knife or a razor blade.
And there she is! BE THE GOOD is my favorite saying because somethings I need a reminder that when things suck I can be positive and that can often turn my situation around 🙂