Essential Oil Diffusing Clay Pendant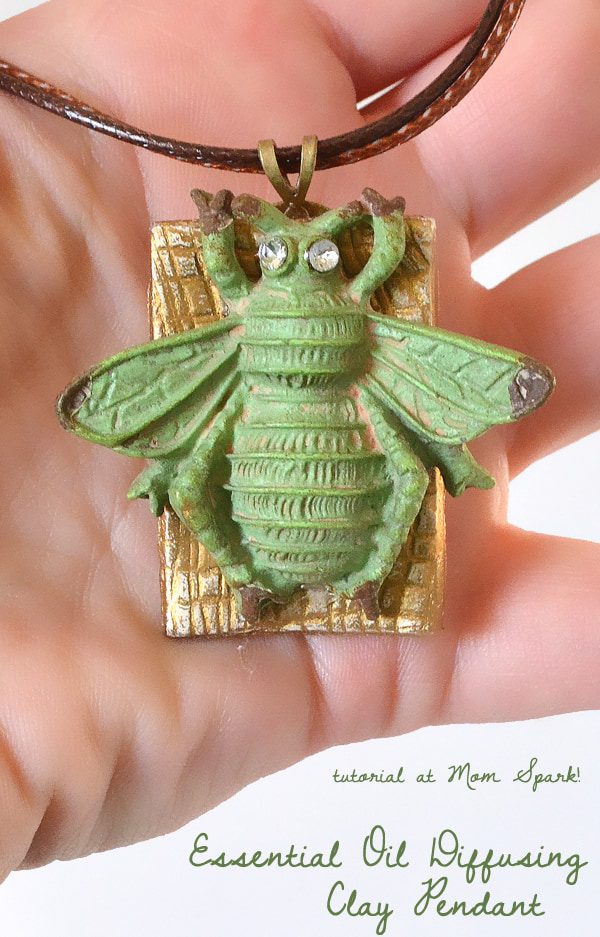 If you haven't heard about essential oils and know how wildly popular they are right now I don't know what you're doing here. Do you even ever go on the internet? Essential oils have all sorts of amazing properties. There are ones that smell good and there are ones that help with very specific ailments or even mental conditions.
And there are so many to alleviate so much. You can mix the oils and do all sorts of wonderful things. So when I was asked to make an oil diffusing pendant I had to set about to research a bit. I myself know a tiny amount about EO's but not tons by any stretch. It turned out that clay diffuses these oils beautifully. The best option is true terra cotta clay (not just terra cotta colored clay) but I can't fire it so I didn't even bother looking for it. Instead I tried to find something I could easily get at the craft store or a big box store to get to making.
What I found in the end was Crayola air dry clay, Model Magic. Now this stuff is geared towards kids, yeah, but special effect artists use it in props. This stuff has decent street cred! It's also not super sturdy. You drop it, it's going to break. But the same would go with true terra cotta.
For this project you will need:
Crayola Model Magic air dry clay
Decorative centerpiece (this is from Hobby Lobby in the jewelry section)
Paint, Rub 'n Buff or other colorant
Glue on bail
E6000 or other industrial strength glue
Leather cord necklace (can find finished ones in jewelry sections of craft stores)
Take a small amount of air dry clay and roll into a ball. Work until nice and smooth without wrinkles. Use your fingers to squeeze until flat (like pie dough) or use a cylindrical object to roll flat.
This step is optional but awesome… craft stores have these silicone pieces that are used to add texture to clay. They're inexpensive and can really up the game of your clay pendants.
Using a clay or cookie cutter or craft knife cut out the shape you want your pendant to be.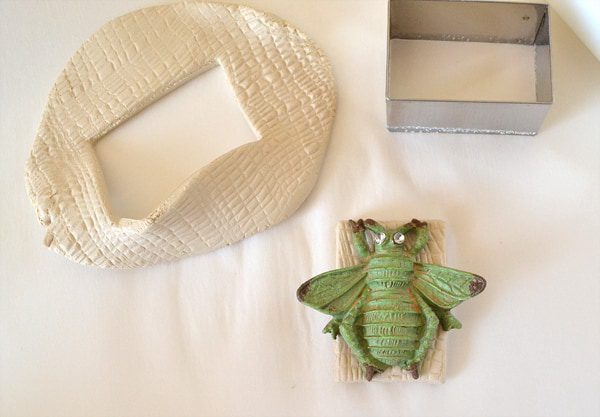 Place your item on top of your cut out clay piece and be sure it fits. Slightly press the shape into the clay to help make an indentation for the item to be set later on. Remove your decoration and set someplace to dry for several days. Yup, several days.
You can color your pendant any way you please. I love Rub 'n Buff. It comes in lots of metallic colors (gold, antique copper, etc.) and you rub it on.
And then buff the excess away!  Now I plan on using the oil on the backside of the pendant which will be fine since it will never come into contact with my clothing. If you are making a longer pendant and it will rest on shirts, you should not color the topside so that you can place your drops of oils there instead. You can color your clay in many ways before it dries. A quick Google search should have you set for that.
This is a glue on bail. They come in all sorts of sizes. Find one with a decent flat surface to help support the size and weight of your pendant.
Using a nice sized dab of E6000 glue the back of your clay onto your bail. If you're  not sure which side to glue to, place the bail on a flat surface. Whichever side it lays flat is the back side of the bail. Glue to the front side.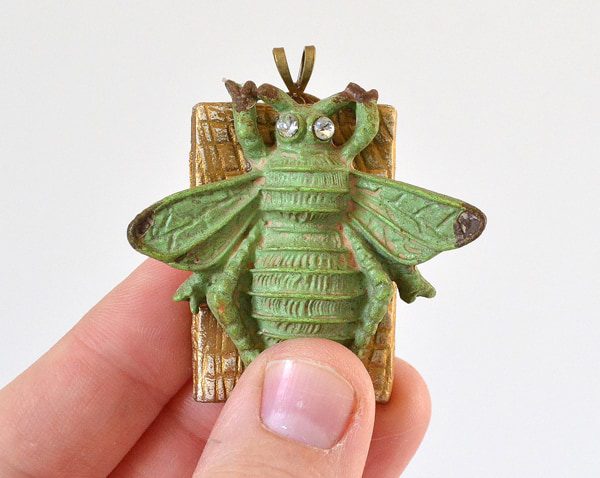 Give the glue plenty of time to dry and you've got a pretty and unique essential oil diffuser to wear around!
Slid your corded necklace through the bail and you're set.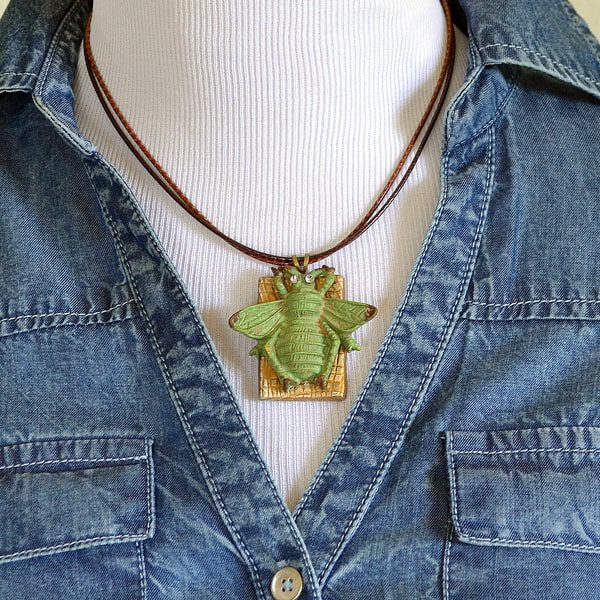 Paired with my favorite chambray button up (so soft!) and I am all sorts of set to go!