Everything Influencers Need to Get Started on Snapchat
A geofilter? Face distortions? Why am I puking rainbows all of a sudden, and then it disappears forever?
Snapchat may have become initially popular as a place for youngins to send nudes to each other, but it has now evolved into the must-have social platform.
Brands and celebrities alike have embraced the app as a place where they can intimately connect with their audiences. For influencers, this appeal and effect is no different. Have a quick conversation with a friend, or tell a story to thousands, it allows you to be as creative as you can.
While yes, it may be one of the harder apps to pick up from the beginning, our guide will introduce you to everything you need to know to get your snap score up in no time. (Don't worry, we'll tell you all about that in the e-book!)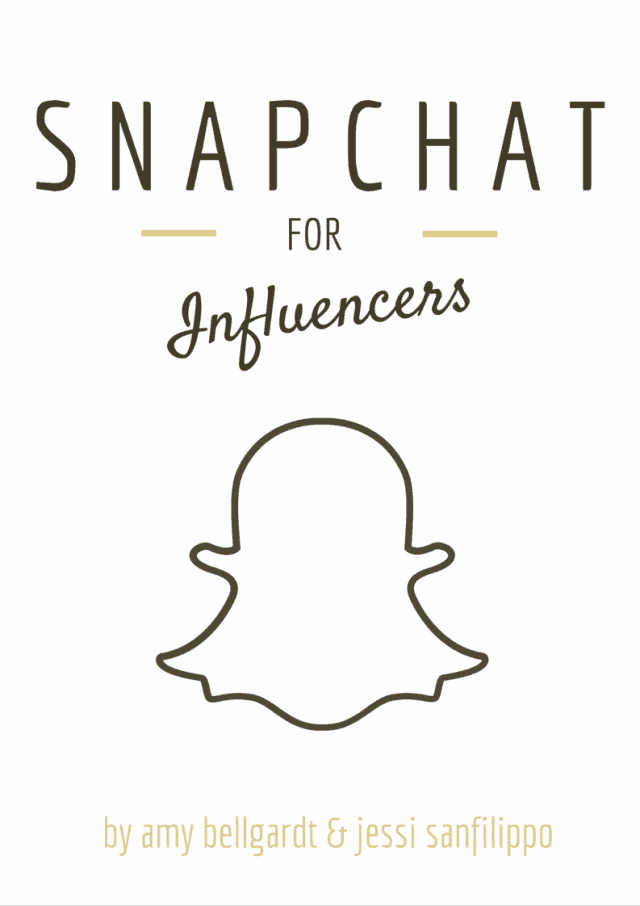 This social network doesn't perform in the obvious ways like Twitter, Instagram, or Facebook do, which can make it frustrating to use. In this e-book, we walk you through the steps of setting up an account, creating content, and engaging like a rockstar in easy-to-understand terms and how-to videos.
Whether sharing an inspirational message or drawing a hat on your dog, the seemingly simple interface allows you to have quite a bit of fun. And once you're all settled in, add us as your friends and start sharing your story. Or sit back and enjoy as other's craft theirs.
Visit SnapchatForInfluencers.com to download the Snapchat for Influencers e-book for only $9.99 USD.
Are you an influencer who enjoys affiliate programs? Join our affiliate program to earn 30% of every sale using your customized affiliate link.