Fourth of July Style!
I have a little confession — I LOVE dressing up for holidays. For Canada Day, my daughter and I always wear our red and white to the local parade, for Christmas I love those terribly, gaudy holiday sweaters (admit it, you do too!), and for Valentine's Day, I'm happy to help my daughter pick out her favorite pink and red dresses and tights. There's something so fun and silly about dressing up for a holiday, and for many of you, there's a special holiday coming up just around the corner — Independence Day!
I may not live in the US, but if I were gearing up to celebrate with my friends to the south, here are a few cute red, white, and blue styles that I'd love to wear! Happy Fourth of July, friends!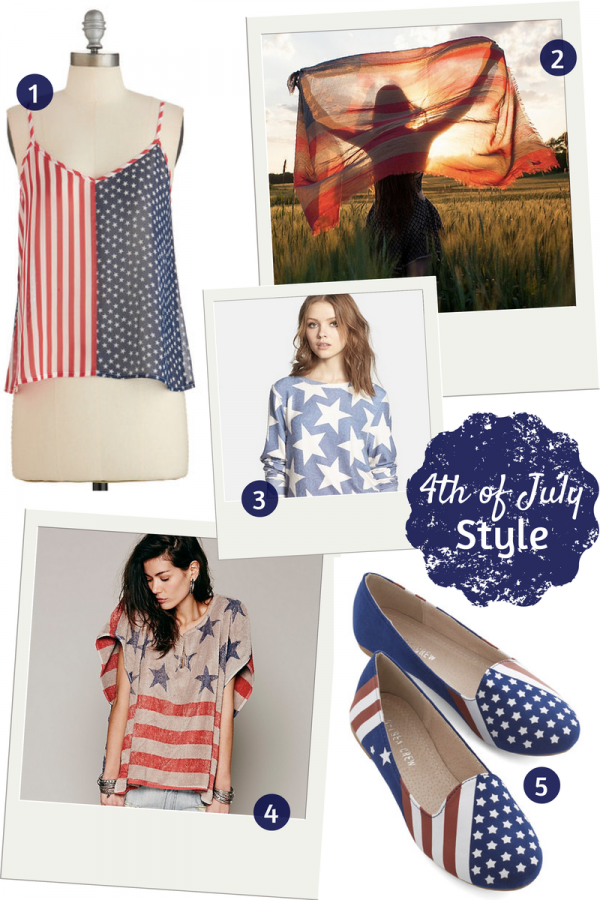 1. Radiant Patriot Tank | 2. Tattered Flag Scarf | 3. Wildfox Denim Stars Sweatshirt | 4. Americana Terri Poncho | 5. United We Step Flat
Get more fashion ideas by following our Fashion Pin Board, too!