Layered Fall Fashion Ideas
We've been having some strangely warm weather for this time of year, but I can't really complain because I LOVE dressing for these Autumn/Springlike temperatures. Layering up means I'm cozy and comfortable at my shop all day, but if things get busy, or I'm moving lots of stock around, I can lose the sweater or cardigan and cool down. Plus, wearing tights extends all my dresses into cooler weather and I'm always happy to get more wear out of my favourite pieces!
Earlier this week: Bamboo cardigan and dress from Leave Nothing But Footprints, super cozy and bamboo breathes so well! Warm, but never too sweaty. Tights via TiaStar.com (which has now opened a local shop!) and my favourite Steve Madden leather boots from Save Our Soles, a cute shoe shop just down the street from my store.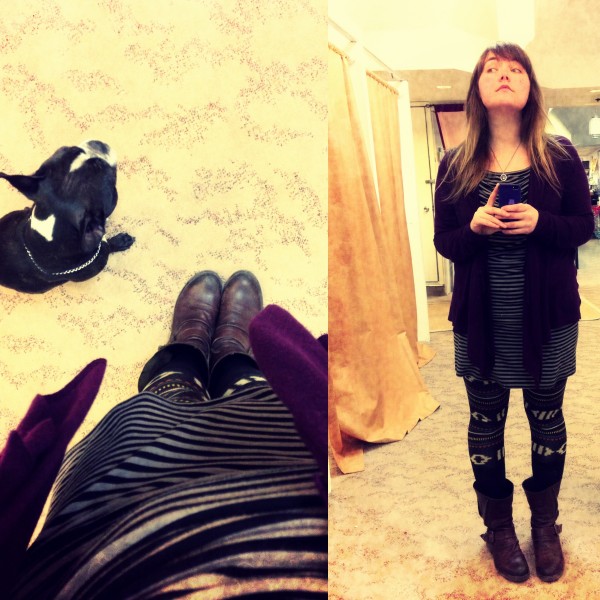 And of course, my Boston Terrier, Winston, just had to sneak into these photos. He's tricky to get a photo of on his own, but if I'm standing anywhere in store, he likes to be right next to me. What a sweetheart. I love being able to bring him with me each day.
What do you wear to work in the winter? Do you have a uniform, or dress code?