Mustard Yellow Fashion Style For Spring
One of my favourite trendy Autumn colours that is translating really well into Spring is mustard yellow. I think this particular hue is a love it or hate it sort of colour, but I'm on the love it side & I wanted to share some fun finds below!
Here are a few ways to incorporate a bit of this condiment colour into your wardrobe!
Purses are always a fun way to flaunt a new favourite colour! Check out this vintage style bag via Uniquenstyle.
 This stunning yet simple number is made to order by Miz Blaz. I'm in love!
 Frank and Bella bring us these boho chic woodcut earrings. I think we're going to be seeing a lot more wooden accessories this season — earrings, bracelets, rings & more.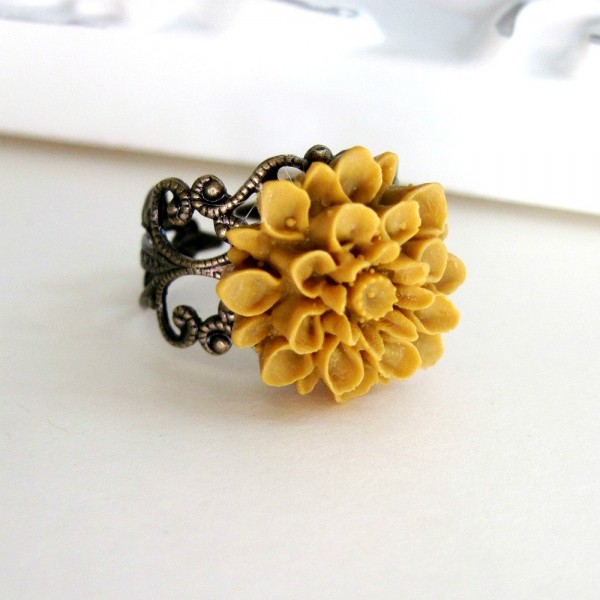 Add a little something sweet to your hand from Lauren Blythe Designs.
 And lastly, this cute leather bracelet from Shop Adore is a great little pop of colour for any outfit!
What about you? How do you feel about mustard yellow? Do you have any pieces in your closet?