Sweet Pet-Inspired Summer Dresses
I really love playing with fun prints during the summer months. Cute dresses and quirky accessories make getting dressed a blast! Today I want to share some funky prints, inspired by our beloved pets! Probably my four-year-old daughter would be envious if I ever wore a cat dress. I think she'd be asking for one in her own size too!
Click here for outfit detiails.
Mom Spark's Amy has been rockin' a cute kitty number lately: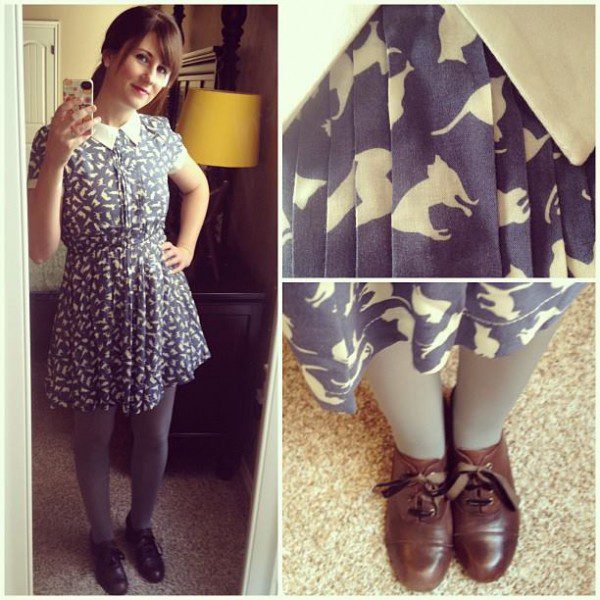 Now how adorable is that!
Have you indulged in any fun, printed pieces lately?
For more Fashion Friday inspiration:
Bohemian Summer
Shorts Style
Audrey Hepburn