Five Things About Amy
For lack of a better idea for today's post, I'll post five things you may or may not know about me. (Amy)
1.  I wore glasses for years.  Had lasik eye surgery in 2006.
2. I used to sing and play bass guitar in a rock band.  I was terrible, but I met my husband this way.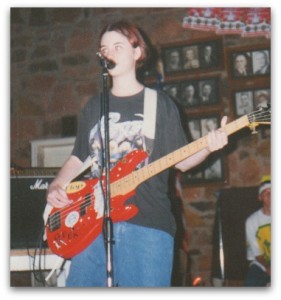 3. I'm married to a jingle writer.  He is also a video producer and co-hosts a local television program.
4. I love Converse.  In fact, they are my favorite shoes and have been for years.
5.  I play World of Warcraft.  By far, the best online game on the planet.