Ford "What Women Want" Tech & Quality Event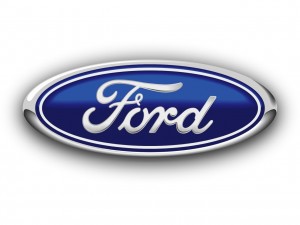 I feel so honored to be a part of Ford's "What Women Want" Tech & Quality Event in Chicago on the day before BlogHer.  During this event, myself and 50+ other women bloggers will get the chance to tour the Ford Chicago Assembly Plant, which is something I've never experienced. While there, we get to check out the building quality of the new 2010 Ford Taurus, test drive the 2010 Ford Fusion (go green!), as well as try out the Active Park Assist that allows you to parallel park with a push of a button. Radical!
Ford wants to know what women want in a vehicle, so I've been pondering what my priorities are.  I honestly don't care much about bells and whistles, or even the style of the body, because, well, I'm practical.  Things like fuel efficiency, sticker price, and safety get me excited.  I know, I sound like such a mom, but if you build me a vehicle that is safe for my whole family (including my toddler), easy on the gas tank, and something I can easily afford, I'm sold.  Where do I sign?  I'll be able to share these "needs" to Ford while at the event, and I can also share your needs as well.
Being the savvy bloggers and social media gurus we women bloggers are, we'll obviously be writing and tweeting our experience at Ford as it is happening.  Follow us on Twitter using hastag #fordblogher, and check out these fabulous girlies below who will be joining me.
Leighann (Multi-Minding Mom and The Full Mommy) @LeighannMMM
Cathy (Mayberry Mom) @MayberryMom
Christy (More than Mommy and Quirky Fushion) @morethanmommy
Nicole (SAHM Reviews) @SahmReviews
Karly (Wiping Up Snot) @karlyc
Emily (DesignHER Momma) @designhermomma
Casey (moosh in indy) @mooshinindy
Also make sure to leave a comment telling me what you want in an automobile, and I will make sure to share it with Ford.  Let's get some ideas flowing!