Frozen Strawberry Vanilla Yogurt Bark Recipe
Have you made any goals or resolutions for 2016?
I don't usually create resolutions myself, but I have decided to create a "theme" this time, which will set the tone for my year. My theme is "minimize."
By minimize, I mean decluttering my life, including the foods I eat. I want to cut out more junk food and integrate snacks and meals that are good for me. It won't be easy, but I know that my body will thank me for it!
Sticking this theme of mine, Yoplait asked me to "1 up my cup" by creating a new way to eat yogurt. That is exactly what I did with this recipe today!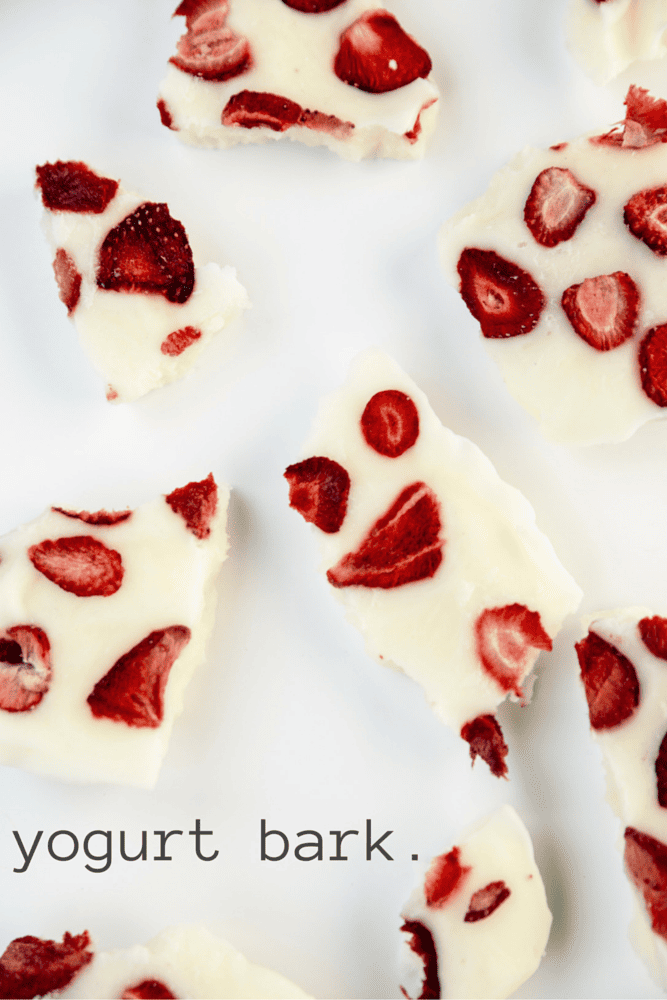 I took Yoplait Vanilla Yogurt, spread in a square cake pan, added freeze dried strawberries and let freeze overnight.
This is a delicious and easy alternative to ice cream that you and your kids will really enjoy.
You can print the recipe below!
Frozen Strawberry Vanilla Yogurt Bark
Ingredients:
Yoplait Vanilla Yogurt
freeze dried strawberries
Directions:
Line a square 8x8 pan with parchment paper. Pour yogurt on top of the parchment paper, about an inch thick.
Sprinkle strawberries on top and gently press into the yogurt.
Freeze overnight or for at least 4 hours. Remove and break into pieces! Eat right away.
I also put together a how-to video for the recipe, if you are a more visual learner. 😃
How do you like to 1 up your cup? Let me know in the comments below!
This is a sponsored conversation written by me on behalf of General Mills. The opinions and text are all mine.