Fruity Pebbles Rainbow Paper Craft for St. Patrick's Day
St. Patrick's Day is a holiday that really seems to have grown over the past few decades. I don't remember people really celebrating it that much when I was a kid, but that may be because I'm not particularly Irish.
But today, in most major cities, St. Patrick's Day is a  THING with parades, events, and of course, crafts for kids. In fact, I love this simple rainbow craft, perfect for St. Patty's Day, made with Fruity Pebbles.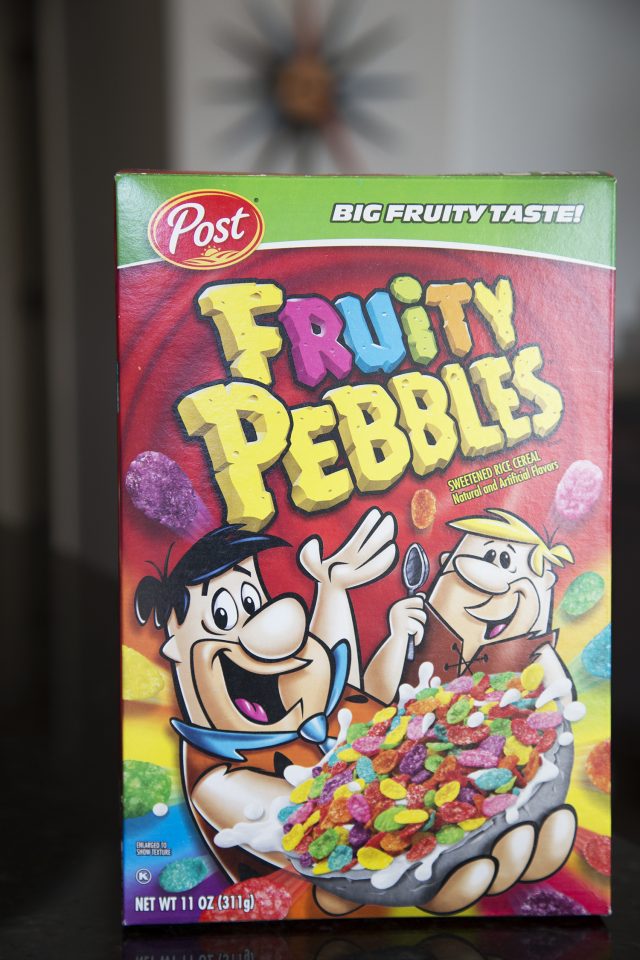 It's simple enough for the youngest hands, and since it's made with Fruity Pebbles you don't have to worry about young crafters sneaking a bite here and there.
To make, simply print out a rainbow coloring page, then start gluing Fruity Pebbles colors to design!
Use cotton balls for the clouds, let dry and then display this beauty to the world. Easy smeasy project and it smells amazing, too!
I will never apologize for my love of Fruity Pebbles – even as an adult! Breakfast is the most important meal of the day and I like my breakfast to be fun. Pebbles cereal inspires playfulness and joy in everyday activities. All of the new Pebbles varieties provide so much fun, that they just naturally lend themselves to fun crafts as well.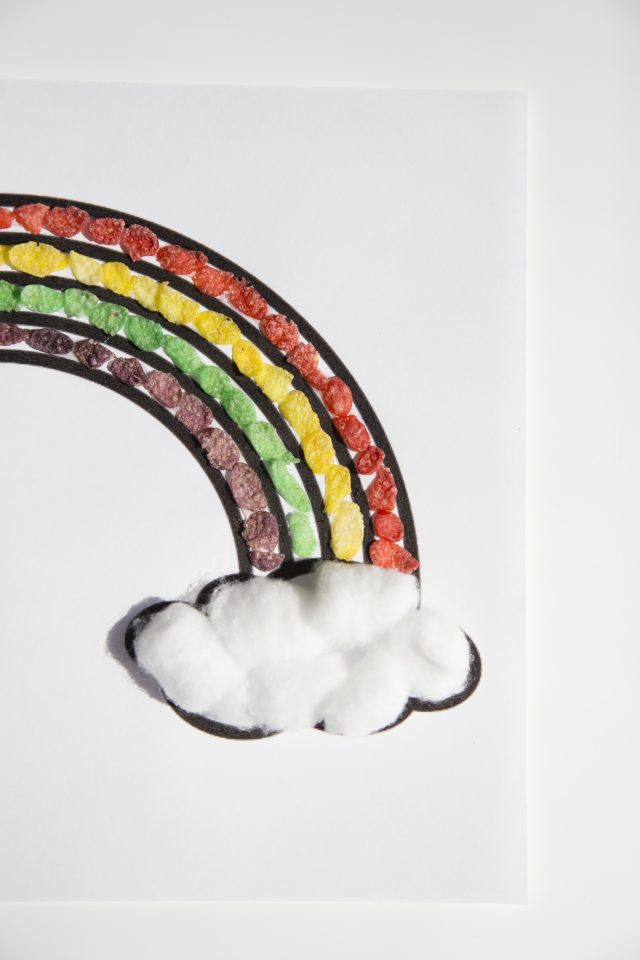 On St. Patrick's Day we celebrate the Luck of the Irish and the contributions the Irish have made to society. I'll be starting my St. Patrick's Day feeling lucky with a bowl of delicious Fruity Pebbles!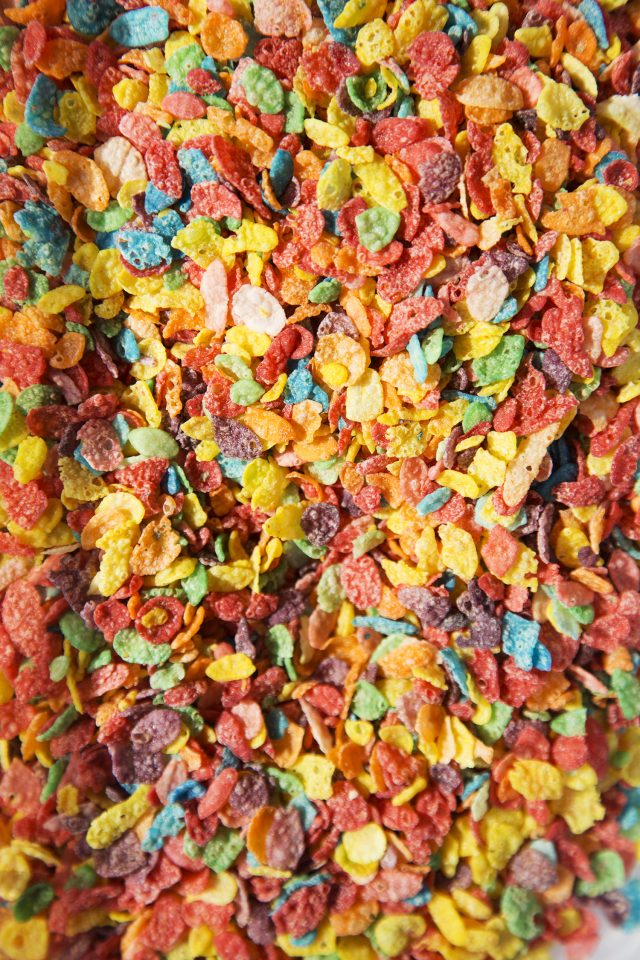 For more inspiring Pebbles content, connect with us on Facebook at Facebook.com/PebblesCereal, on Instagram via @PebblesCereal, and on Twitter by following @PebblesCereal.
This post was sponsored, but all ideas are my own.