Get Organized for School with Post-It Products
Summer is winding down and believe it or not, it's time to start thinking about some ways to get ready to go back to school. It can be tough to move from the more relaxed, less strict structure of a summer schedule into the more regimented school year schedule, but thinking about the switch ahead of time will make the transition easier for you and your kids.
Start Moving Bedtime Back
I'm not saying you have to put your kids to bed at 8:00 p.m. on a Saturday night, but if 8:00 p.m. is your normal school year bedtime, and the summer ends up being close to 10:00 p.m., then slowly start moving it back to where it belongs.
Make sure to move wake-up time ahead as well so that your kids aren't shocked the first time the alarm goes off at 6:00 am! Consider using brightly colored Post-it® Notes for your kids to remind them of the new school year schedule. Post-it® Notes are a fun, easy way to communicate because they're easily removable and recyclable.
Look at the Calendar
Do you know when the first day of school is? Make sure to mark it on the calendar and flag it with a Post-it® Flags or Tabs. Post-it® Flags and Tabs are a great way to mark important days on the calendar because they can be moved around and written on easily.
You can assign a different color tab for each member of the family so everyone knows how to find their important dates. Fill in any other dates you know (field trips, spring break) ahead of time as well.
Get Back to School Shopping Done
Do NOT wait until the last minute to tackle the back to school list. Personally, I like to go to Walmart for my school supplies because I can find everything I need for back to school shopping, from backpacks to pens and Post-it® Notes – online at Walmart.com. If you have a tween or a teen, you can use back to school shopping as a way to get their brain back in the game as well. Print out a few pages of supplies from Walmart.com and ask the kids to use Post-it® Flags to mark the items they need and figure out how much their supplies will cost (luckily, you can count on Walmart to make back-to-school shopping affordable).
Control the Paper Work
Are you already starting to collect paperwork for school? Reading lists, supply lists, school fee lists, doctor's forms…the papers are coming in by the day. Using Post-it® Tabs and Flags to organize papers so that everyone starts the first day of school off on the right foot (and so that you don't drown in paper yourself).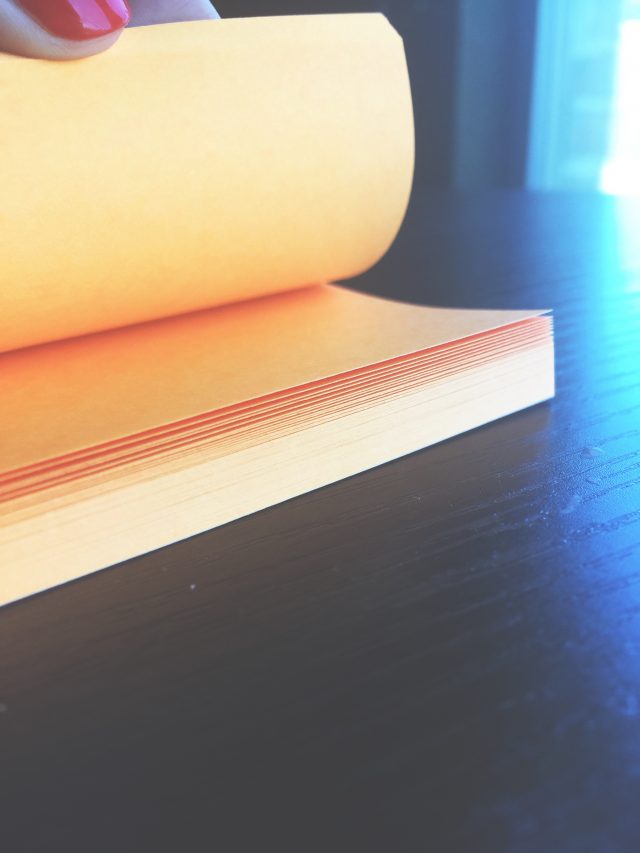 As you can tell, I'm a big fan of Post-it® Brand products, especially for the new school season. I love including special notes to mark my kids' lunches (made the night before, of course), leaving notes in the lunch, and reminders about the day for my husband and the boys. I even write myself notes often to remind me of ALL THE THINGS. Post-it® Notes, Flags and Tabs stick easily to any surface and are removable when the note isn't needed anymore. Not that anyone around here ever makes a mistake. 😉
What are your best tips for back to school organization?
This is a sponsored conversation written by me on behalf of Post-It. The opinions and text are all mine.