Get Schooled: Homework Help Desk
With the kids back in the classroom and the school year getting back into full swing, many kids are already bringing home their homework to parents who are anxious about their abilities to help them out. Has this happened to you? Even if you did exceptionally well in school when you were your child's age, so much has changed in what is taught and HOW it is taught. New concepts and strategies for your kids means a new lesson for you — and this is exactly what the Get Schooled: Homework Help Desk campaign is all about!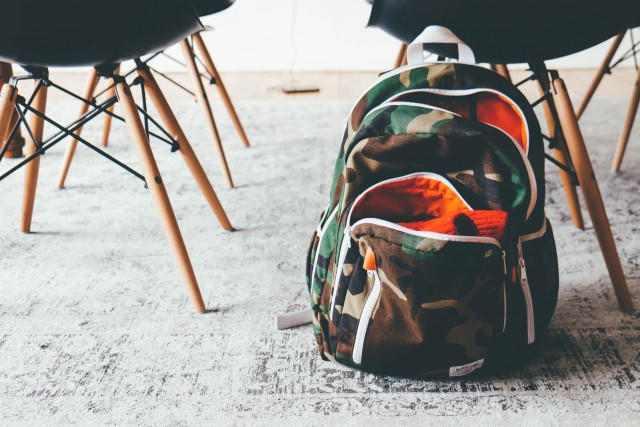 Get Schooled in a national non-profit that was founded on the belief that students themselves have the power to improve their future if given the right information and motivation. This organization works to leverage the key influences in a teen's life to help propel them forward to stay committed and engaged as they work through high school, with the goal of moving on to college when they graduate.
One of their main goals in 2016 is the Homework Help Desk — a brand new website focused on helping your 7-12 graders with their challenging homework assignments in math, science, and English. This site is ready, willing, and able to help students work through their tasks — and it's great for parents too!
The Homework Help Desk tool is such a great resource for helping parents to learn better ways to help their kids with their homework. The live chat features enables you to chat one-on-one with expert teachers so that you know you're on the right track. You can find instructional videos and a place for you to work through practice problems as well.
I love that you can filter the homework sections by grade as well as by topic, which is really helpful if you know you're on the hunt for multiplication for grade three students, or fractions for grade six. I can see this being a fantastic resource for any family hoping to simplify the homework process of for those feeling lost with the newer Common Core State Standards.
Watch their latest TV spot below to learn more about this awesome site and how it can help kids — and their parents! — across the country!
Start the year off right with the Homework Help Desk. Your kids will thank you!
Be sure to check out the Homework Help Desk and bookmark it as an awesome resource for you and your kids this school year! You might also want to check out Univision, for homework help in Spanish, as well as Be A Learning Hero, which we shared in a recent post. Happy school year everyone! You can do it!
This post is sponsored by Get Schooled.
This is a sponsored conversation written by me on behalf of Get Schooled. The opinions and text are all mine.