5 Ways To Get Your Kitchen Ready For Fall
My favourite season — hello autumn! — is just around the corner and that means lots of fresh and exciting things are happening around my house. Not only did we just move, so we're unpacking and off to a new start in that respect, but we're all decorating for fall, planning our autumn adventures, and making sure we have everything we need for the season. Since the kitchen is the heart of most homes, today I wanted to share some ideas I have for getting your kitchen ready for fall!
Grab a garbage bag and clean out that fridge! It's a dirty job, but someone's got to do it — get rid of the leftovers that have gone off, the ½ empty condiment jars that no one is going to use, and be sure to give your shelves a nice wipe as well. You can use whatever cleaner you like, just as long as you rinse it well with hot water so you don't end up with soap on your food. A clean fridge can go a LONG way and when it's sparkling, you'll enjoying being in your kitchen even more. Plus, cooking gets WAY easier when you're not digging through the mess in your fridge to find each ingredient!
Do an inventory of your baking supplies. Do you need new flour? Sugar? Butter? Toss any old and unusable ingredients from the previous year and make a list of everything you'll need to bake up a storm. Not sure what you'll need? Check out this list from Joy of Baking for an idea on some pantry staples, or find your favourite recipes and make a list from them. Hit up the bulk food store to save big on buying LOTS of flour and sugar and other ingredients you'd like to have in your cupboards. Label everything so you're not stuck with 5 plastic bags with powder that all look nearly the same — you don't want to mic up your cornstarch and your icing sugar! 😉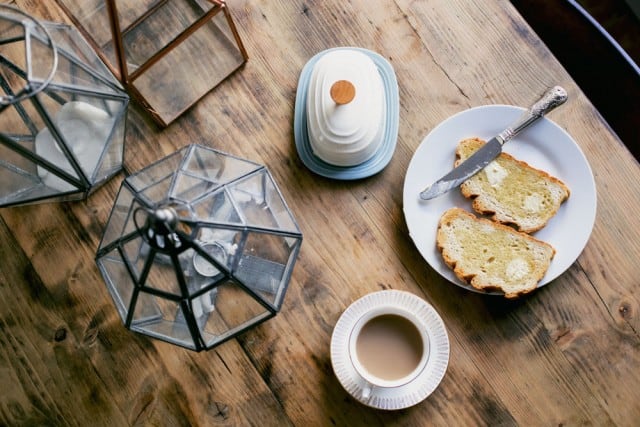 Set the scene on your kitchen table by adding a fall-inspired dishes, runners, or placemats. Swap out your napkins — cloth or paper — with something seasonal and be sure your fall mugs are front and center in the cupboards. I don't know about you, but I really love it when my mugs and dishes match the season. You don't have to go all out or get too cutesy about it, but saying goodbye to plastic, colourful cups and such from the summer and bringing in the warmer hues of autumn really helps to get you in the mood for fall and will add to the overall ambiance of your entire home. It's time to get cozy!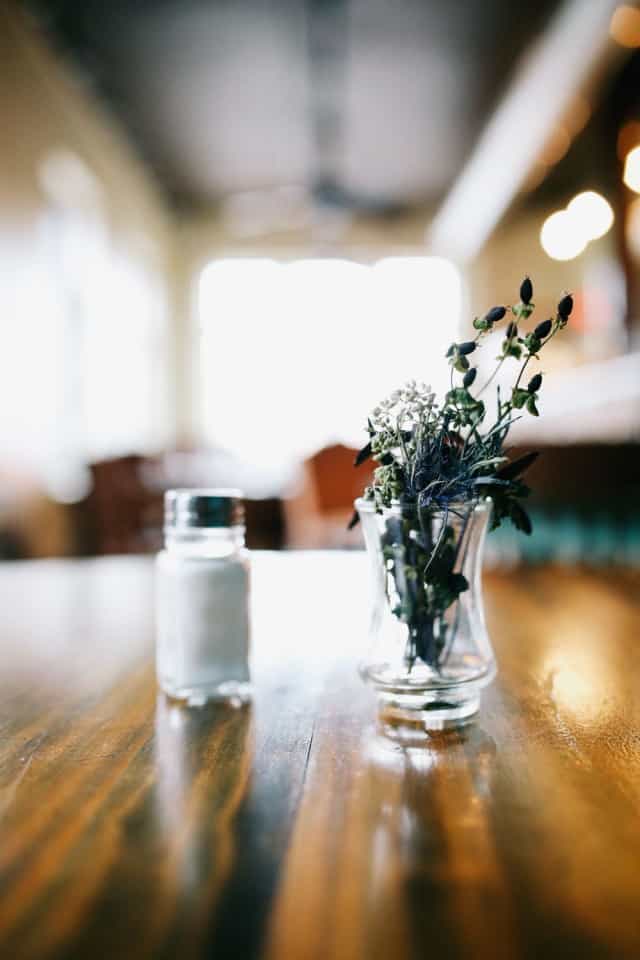 Bring some nature indoors by creating a beautiful bouquet for the counter or kitchen table. Go for a walk in the woods — a great activity for you and the kids — and you'll find everything you need for a lovely display. Small fallen branches with beautifully coloured foliage, berries, and flowers make for a gorgeous centerpiece.
I hope these ideas have inspired you to get your kitchen ready for fall!
Follow Mom Spark // MomSpark.com's board fall & autumn decorating. on Pinterest.