Grapefruit Smoothie Breakfast Bowl Recipe
When Spring starts peeking its head, my whole attitude changes. I open the windows, clean the house of clutter, and change my eating habits to lighter recipes. It's a time of change and hope.
One of my favorite breakfast dishes is a fruit smoothie, but since the recent craze of smoothie bowls started, I've been obsessed with those even more!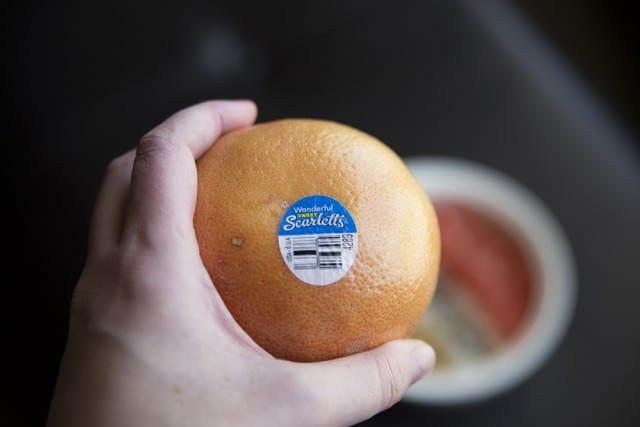 I recently partnered with Sweet Scarletts, maker of delicious grapefruits, for a breakfast recipe and I bet you know where this is going. Yup, I made a smoothie bowl.
Check out the recipe below!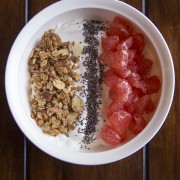 Grapefruit Smoothie Breakfast Bowl
Ingredients:
Sweet Scarletts grapefruit, segmented and chopped
vanilla Greek yogurt
granola with nuts (any)
chia seeds
Directions:
Spoon out around a cup of yogurt into a bowl (you can do bigger or smaller amounts). Top with grapefruit, granola, and chia seeds.
Smoothie bowls are a fresh breakfast idea that can be put together in as little as five minutes. Did I mention that they are delicious, too? Well, they are!
Sweet Scarletts grapefruits add the perfect amount of sweetness to smoothie bowls without the addition of sugar, which I love as well. Yum and yum!
Try Sweet Scarletts, the sweetest Texas red grapefruit. Check out the Sweet Scarletts Facebook page for more from the reddest, sweetest, and best grapefruit you've ever tasted.
This post is sponsored by Sweet Scarlets.