Great Ideas For Your Next Picnic!
"Let's have a picnic!" is a phrase uttered daily in my home — by my four and a half year old daughter, who absolutely adores eating outside, on a blanket.
Often our picnics only involve bringing out an old blanket, and bringing our plates from the kitchen, to the backyard. We settle under a tree, or a nice flat spot on the lawn… and dig in!
If your family loves to dine al fresco, here are ten great ideas and finds for your next summertime picnic!
Of course, you'll need a cute basket! How about this stylish number available at Endlessly Vintage?
Yum! These 'Nuttilicious Lemon Pecan Wrap' created by Sara Lynn Paige look AMAZING.
Everything tastes better in a Mason jar… right? Dying to try this trifle recipe via Twirling Betty.
Grab a seat on one of these lovely picnic blankets from Cmon Thread Designs.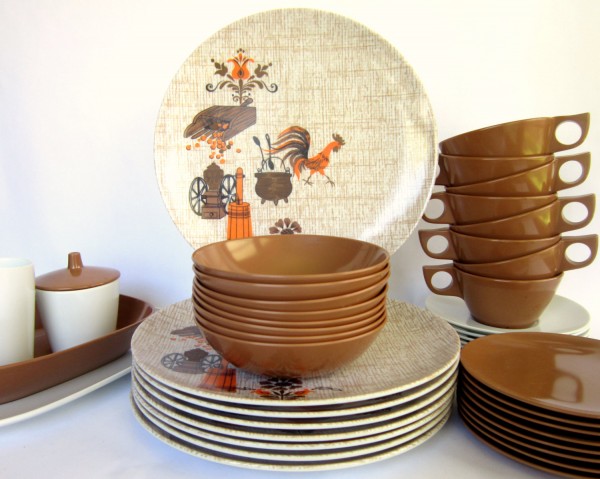 Melamine dishes are great for picnics — it's SO hard to break them! Find some via Cedar Run Vintage on Etsy.
This wooden cooler from Cold Creek Brewing will have your beverages (or fruits and veggies!) nice and chilled during the trip to your favourite picnic locale. What a beautiful design!
Have you treated your family to a picnic yet this year? When was your last picnic? What's your favourite recipe?