Holiday Leftover Turkey Salad Recipe
This time of year is my favorite – the smells and sights send me into a happy place that cannot be compared to! I also love the free moments I get to spend with my family and the new memories that we create together.
We cannot deny that the holiday season focuses a lot on food and OH, THE FOOD. My favorite kinds of food, too. Pies, casseroles, breads, turkeys and hams; I just haven't met a holiday food that I didn't like.
If you follow my blog closely, you know that I love creating new recipes and the holidays are certainly no exception. In fact, I recently made a delicious slow cooker turkey for Thanksgiving that I will MOST DEFINITELY repeat again this month for future family gatherings. Did you catch the recipe on Instagram?
At 2am this morning I sliced a yellow onion into fours, halved a garlic head, then placed on the bottom of my slow cooker. I put an uncooked turkey breast on top, sprinkled with salt, pepper, paprika, lemon pepper and tossed in some fresh rosemary sprigs. A bit of olive oil on top, then covered and set the slow cooker on low. No liquid added. This is what it looks like RIGHT NOW. OMG ALL OF THAT JUICE AND IT'S PERFECT. I cannot wait to eat it. My house smells amazing. 🍗🍗🍗🍗 Tag me with your #Thanksgiving food!!!
Doesn't it look amazing? It tasted divine and made the most scrumptious leftovers!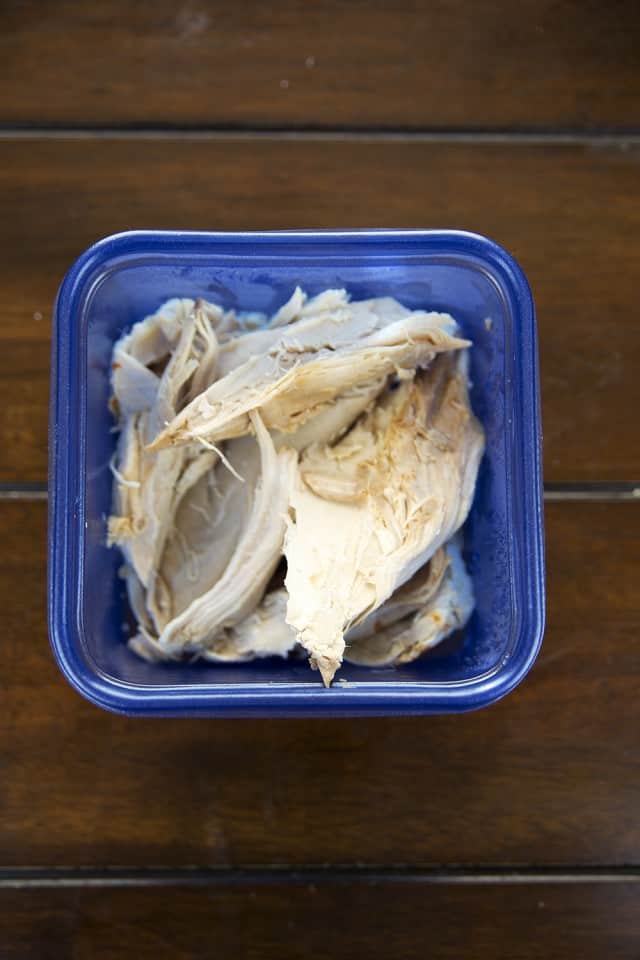 While my husband elected to eat the turkey leftovers plain between two pieces of bread, I decided to have mine "turkey salad style" with the other holiday leftovers I had on hand. I will say that I am the more adventurous eater in the pair. 🙂
This recipe was so simple, too. Just mix turkey (you can shred it a bit, if need), mayo, chopped celery, dried cranberries, pecans and a touch of salt, pepper, dried or fresh dill and paprika. I just eyeballed the amounts. YUM!
Since this is the time of year that I cook and bake the most, I not only need extra room in my refrigerator to hold all of my pre-made dishes and leftovers, but I also need reliable containers to hold them all in. Fortunately, Ziploc® brnad has come to my rescue.
These nifty Ziploc® brand Containers with One Press Seal come in fun, holiday-inspired colors, red, blue, green and gold, and a variety of sizes that effortlessly snap close with one simple press on the lid! They can also be stacked in the fridge due to their compact size and also allow easy transport food to family events, parties and potlucks.
In addition to the Ziploc® brand Storage Containers with One Press Seal, Ziploc® brand Holiday Slider Storage Bags come in festive colors, which are great for storing leftovers (Ziploc® brand Holiday Freezer Bags are also available for freezing leftovers), holiday recipes and more.
Since the Ziploc® brand Limited Edition Holiday items come in styles that are so special, you can use them to gift goodies as well. Pack Ziploc® brand Containers or Storage Bags with holiday cookies, snack mixes and sweet breads, then gift to a neighbor, teacher, friend or family member. The ideas are limitless.
Get prepared for the holiday season by picking up some Ziploc® brand Containers and Storage Bags the next time you shop! Trust me, you will be glad you did.
What creative ways have you used Ziploc® brand Containers and Bags? Leave a comment below!
This post is sponsored by Ziploc.