How A Robot Cleans My Home
The holidays are here – can you believe it?
While I do have a ton of excitement brewing for what the holidays will bring, I also have stress and anxiousness. It's inevitable for this time of year, I suppose.
My list of gifts to purchase is long, the kids are now on winter break and next week I'll be hosting my first family gathering. I'm nowhere near ready for any of it!
I'm also dealing with quite a messy house, due to the chaos of busy family life, which raises my anxiety level even more when I think about hosting a party! I'm seriously at the point of really needing an extra hand. Or, perhaps, a robot?
No, I'm completely serious. A robot. Check it out.
The new Samsung POWERbot Essential handles all of the vacuuming for me (OMG, I'M SO EXCITED) by using smart technology that allows it to map out and navigate my home with ease on all floor types. Is this really happening???
This unit has more suction than it's competitors, avoids obstacles, has less clogging of filter than previous model and the combo brush is specifically designed to pick up hair with less tangles.
I have to say – I feel quite fancy having a robot vacuum the floors for me while I work on other tasks. In fact, the other day I was baking cookies and the POWERbot just zipped past me, just doing it's thing. I said hello, but it must have been too busy working to reply. I'm sure that was what it was, yeah. 😃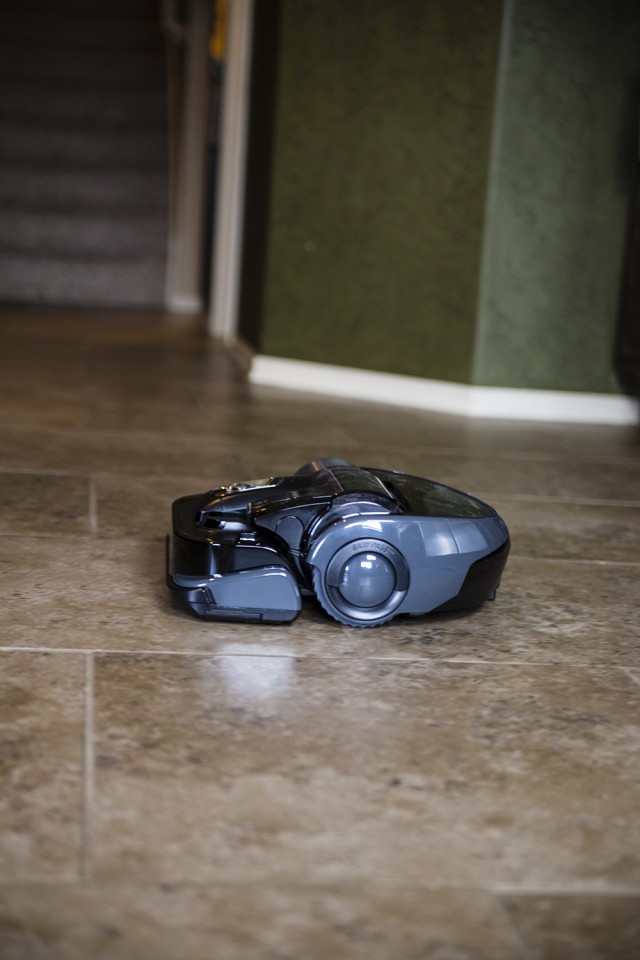 Since we have several hard surfaces in our home (ceramic tile and hardwood), it has always been a challenge keeping them swept, but the POWERbot keeps them clean and tidy now.
There is nothing better than setting the robot to clean before I leave the house, then coming back to beautiful floors!
This little unit has boosted my confidence in getting my house party-ready next week. Let's do this!
Do you need a robot's help, too? Learn more here.
Happy holidays!
This is a sponsored conversation written by me on behalf of Samsung . The opinions and text are all mine.