How SunChips Put a Veggie Into a Chip
If you are a regular around these parts, you already know how much I love
food
. All foods. The good and the not so good. Every bit of it.
One thing you may not know about me is that I'm a bit of a grazer. I like to nibble on food all day versus eating a few big meals. From what I've read on it, this is actually a healthier way to eat, just as long as I am eating the right things.
Since I do like to graze throughout the day, I try to munch on snacks between meals that are on the lighter side and don't hurt the waistline. This isn't always easy when I'm in a deep "I really want some salty chips" mood, BUT Frito-Lay's SunChipsⓇ has been my savior in these moments.
I've been a big fan of SunChipsⓇ since I was a teenager and now I'm an even bigger fan with the release of their two new flavors with a veggie twist – Tomato, Basil and Cheese and Farmhouse Ranch.
Made with whole grains and real peas, as well as no artificial flavors or preservatives, these new offerings from SunChipsⓇ' Veggie Harvest snacks are the perfect nosh for on-the-go and for families to enjoy at home.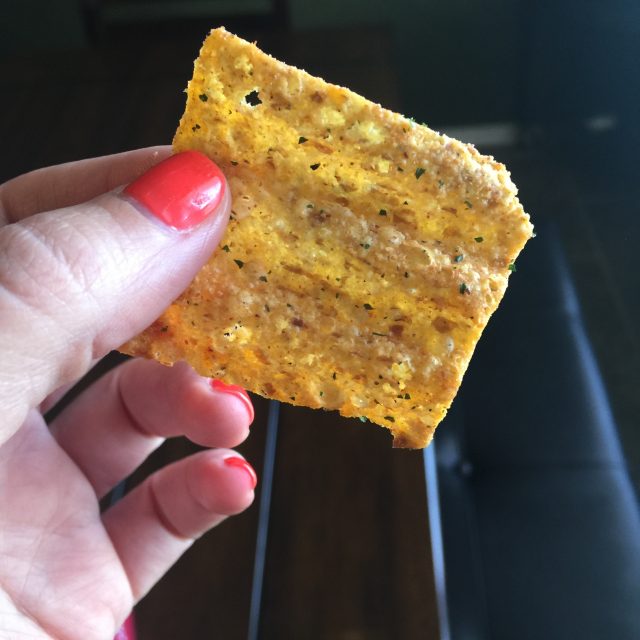 I recently tried both flavors, which are both right up my snacking alley and great for taking with me when I travel. I especially love the Tomato, Basil and Cheese because it reminds me of eating Italian food, but yet at only 140 calories per serving!
My teen is a lover of the Farmhouse Ranch because it's ranch-flavored (his favorite) and I love knowing that he's snacking on veggie chips (and may not even realize it).
SunChipsⓇ Veggie Harvest snacks are sold at participating retailers nationwide at around $3 retail. Learn more about SunChipsⓇ by visiting www.SunChips.com!
This post is sponsored by Frito-Lay.