How To Battle Dry Winter Skin
While we've been having some seriously mild weather lately, I'm actually starting to look forward to seeing those bright white mornings with the snow glistening across my lawn. Are you? In my mind, the holiday season needs to come with those cooler temperature and some beautiful, fluffy flakes — even though I know I'll be griping about the weather by mid-January.
I can't wait to wake up that first morning to see a gorgeous blanket of snow on the ground, but I also know that as the temperatures drop and winter enters the scene, I'll start to suffer the effects with some seriously dry and itchy skin.
It's the same battle each and every year. My legs start to feel dry and I can't help but rub and scratch them. In the colder weather, I want to treat myself to hotter shower, and THIS causes an even worse dry skin issue! It's non-stop and I'm always craving a lotion that I know will help me get results, soften my skin, and add that moisture back where it belongs.
If you know that the dry winter season means terribly dry skin all over your body, you're going to love the new Jergens® Wet Skin™ Moisturizer line. This awesome lotion, which comes in three incredible scents, can actually be applied BEFORE you dry off, after hopping out of your shower or a soothing soak in the tub. It glides onto wet skin and instantly absorbs for 1/2 the time as ordinary lotion, when compared to other typical moisturizers. Isn't that awesome? Not only is it saving your skin — now it's saving you time!
After you get out of the shower, but before you start drying off, rub a dime-size amount on each arm and a quarter-size amount on each leg. There's no need to rinse off after — simply pat your skin dry and you're ready to take on those wintry days with instantly luminous, smooth, happy skin!
Right now, you can save $2.00 off any one 10 fl. Oz. Jergens® Wet Skin™ Moisturizer! Choose from Refreshing Coconut Oil, Calming Green Tea Oil, and Nourishing Monoi Oil. Get your coupon at coupons.com. (Hurry, this coupon is first-come, first-serve!) I can't wait for you to get awesome results this winter!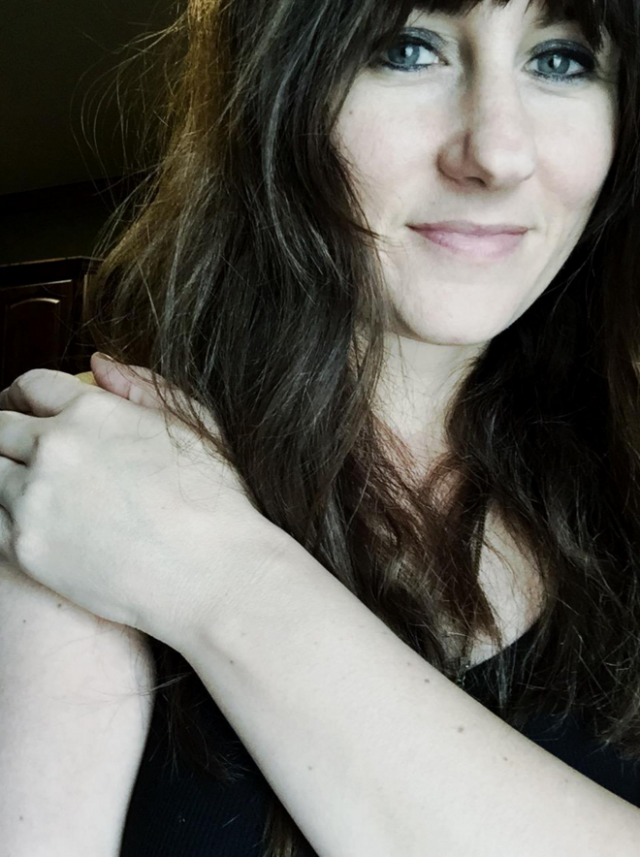 Disclosure: Sponsored by JERGENS® Skincare through their partnership with POPSUGAR Select. While I was compensated to write a post about Jergens Wet Skin Moisturizer, all opinions are my own.