How to Focus on Kindness this Christmas
This post is sponsored by Penguin Young Readers.
For most of us, despite our best intentions, Christmas always winds up being a little too much about the gifts. We may start every holiday season, or end the holiday season the year before, vowing that this year is going to be different, this year we're going to focus less on stuff and more on family. But, it's hard. It's so easy to get caught up in buying great presents, going to parties….the list goes on and on. Simply put, we forget our plans.
This year, it feels especially important to stick with kindness and generosity in our country, and it's especially important to try to stick with our plans to keep Christmas about kindness and generosity, not about gifts. One of the easiest ways to do that is to make sure we're giving our kids gifts that send a message. Donations to organizations, gift certificates for family outings, these all stress the true importance of the holidays. I also love this new book from Penguin Young Readers that teaches just that.
The gorgeously illustrated, North Pole Ninjas, tells the story of Santa's team of special elves, selected for their ability to help carry out top-secret missions that are all about helping, giving, caring, and listening. After reading the book, readers are given their own Ninja missions to carry out: 50 special tasks packed in a special envelope. Complete with a plush and huggable "sensei" to guide Ninjas on their journey.
You can see a trailer for the book here: 
I love this book. Instead of having your child just obsess over "being nice" for Santa, this gives him or her a way to actually show kindness to others.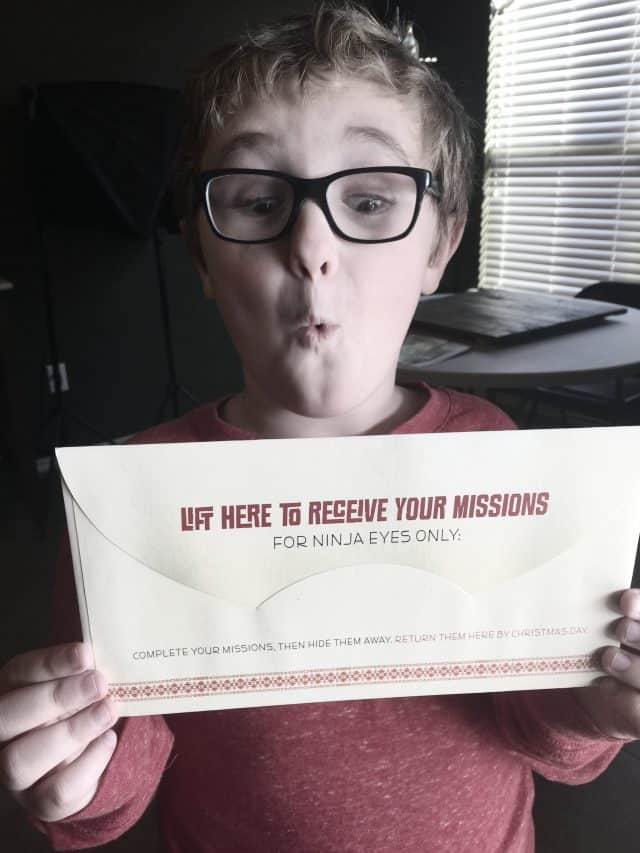 Readers of this special book also have the chance to make this an ongoing gift by entering a special North Pole Ninjas Sweepstake for the chance to win $200 worth of books for themselves or their favorite charity from Penguin Young Readers. To enter, share a photo on social media completing a North Pole Ninjas kindness mission and use both hashtags #NorthPoleNinjas and #Sweepstakes.
Mom Spark Giveaway!
One lucky Mom Spark reader will win a North Pole Ninjas box-set including book, mission cards and plush!
To enter for a chance to win, please leave a comment below with your favorite part of giving during the holiday season. Good luck!
How will you keep your family focused on kindness this holiday season? Share your thoughts in the comments below!