How to Live Life Differently
As you may know, over the past few months I've been working a lot. Not only on my blog, either, but on helping other people with their blogs.
For me, creating my site and bringing it to the point where it is now, where I get paid to write and reach out to people is an incredibly fulfilling thing. I want to help others who have the same goals as I reach them, too.
The growth of this site was slow and steady, like most businesses. Because my budget was small, I had to exercise a lot of patience in my growth, which was difficult at times, I'll admit, but I kept on truckin'.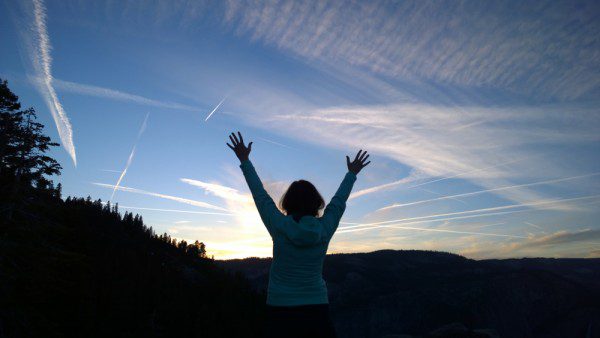 When I sold my first article for a mere $15 (crazy, right?), I invested it right back into my hosting fees (which were much smaller at the time than what they are now) to keep my dream alive. Any little job or advertising fee that I could collect would immediately go back into my business. Eight years later, I still have the same mantra, but I can finally keep a little extra to the side to help my family financially and throw in a little fun, too!
However, many people are held back from creating and living their dreams because of the fear that it's too expensive to do so. That's nothing to be sneezed at, either. It's a lot easier to dream big and talk about following your dreams when you aren't supporting a family, have medical or financial issues.
One of the ways to make sure that you can follow your dreams is to create a financial plan that includes your dreams. So often we get caught up in the day to day of finances, wondering if we have enough for groceries, or budgeting for a big holiday present. But really, you need a financial plan that shows you not only the day to day, but the big picture as well.
Northwestern Mutual is encouraging people to think about their financial goals and #LifeLifeDifferently. Northwestern Mutual wants to help you achieve your goals with confidence, not uncertainty.
In fact, they'll get you started with the chance to win a $25 Visa Gift Card for sharing your life goal using the hashtag #LiveLifeDifferently on Instagram or Twitter. If you share a long story on the Northwestern Mutual website, you could win a $100 gift card, too!
What are your dreams and goals and what do you need financially to help them happen? How can you #LiveLifeDifferently?
Here's to making those dreams come true!
This is a sponsored conversation written by me on behalf of Northwestern Mutual. The opinions and text are all mine.