I Want Cuties!
I have recently partnered with Cuties, one of my family's favorite brands and America's favorite fresh fruits! They are back in stores and this mom could not be happier.
Does your family eat Cuties regularly, too? I love to put them in my kid's school lunches because they are so portable and easy to peel. Even my little guy who is almost 8 years old has no problem eating them solo! I love healthy options that are inside a natural container. Can you really get any better than that? Nope.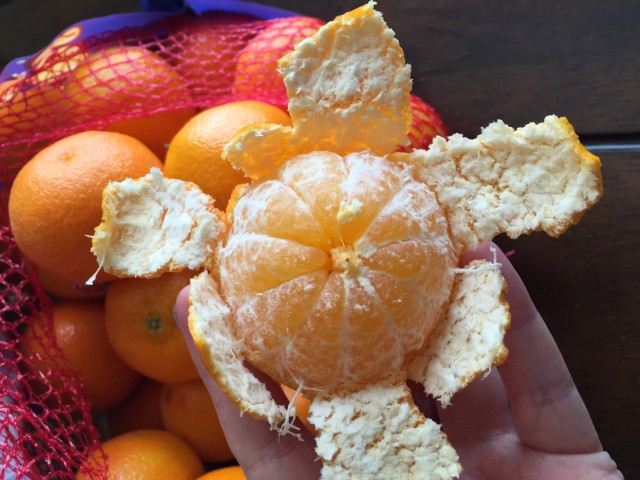 I also love that Cuties are a sweet and nutritious alternative to dessert and candy that my kids enjoy just as much. I mean, we ALL get a craving for something sweet from time to time, especially after a meal, so we just treat Cuties as if they *are* candy! It is a big reason why I always have them around and why my kids keep asking for more. Sweet.
Speaking of CANDY, do you know the song "I Want Candy!" from the 1980's? Well, Cuties has just created their own version – "I Want Cuties!" – and it is just about the most adorable tune ever. It kinda makes us want to dance a bit! And it has been stuck in my head all day, ahem.

Listen and download the song for yourself here!
As if the song wasn't enough to get us excited about Cuties, they have also produced a fun video for the jingle as well and it's just as awesome! My kids can't stop watching.
WIN SOME CUTIES!
All this talk about Cuties, aren't you craving some? How about a giveaway?
Simply share a photo of your kids' sweetest dance moves using #IWantCuties for a chance to win some! I bet your "cuties" at home can really get into the mood if the "I Want Cuties" song is playing in the background! I can't wait to see what you come up with.
Learn more about "I Want Cuties" by visiting CutiesCitrus.com/IWantCuties! Good luck and happy dancing!