I'm Heading to Disney's The BFG Red Carpet Event & Interviewing Celebrities!
Disclosure: Disney is sponsoring travel, accommodations, and activities during my stay in Los Angeles. 
Guess what? I'm off on another Disney movie adventure next week (June 20-22). This time with Disney's "The BFG".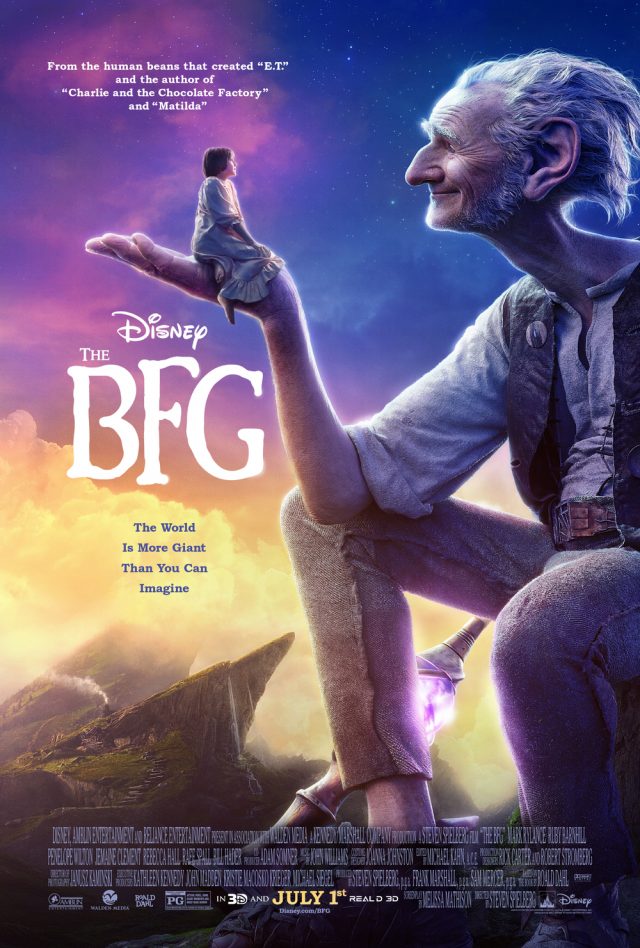 The plans for this experience are still being hammered out, but here is what I do know.
Red Carpet Movie Event
First of all, I will be walking the red carpet for the world premiere of "The BFG". I'm looking forward to special night, as I haven't attended a red carpet since the premiere of "Big Hero 6" a couple of years ago.
Make sure you are following me on Facebook because I'll be going live from the red carpet!
Rock Star Interviews
Yesterday, I found out who we will be interviewing. I almost fainted. True story. Here is the rock star list of the cast (and more) that we'll be chatting with.
Ruby Barnhill ("Sophie") – ADORBS
Jemaine Clement ("Fleshlumpeater") – OMG FLIGHT OF THE CONCHORDS JEMAINE I AM DYING. LIFE GOALS.
Penelope Wilton ("The Queen") – MRS. CRAWLEY. GET OUT.
Rebecca Hall ("Mary") – WOO
Mark Rylance ("The BFG") – BRIDGE OF SPIES SUPERSTAR. YES.
and…..
wait for it……
…..
Director Steven Spielberg.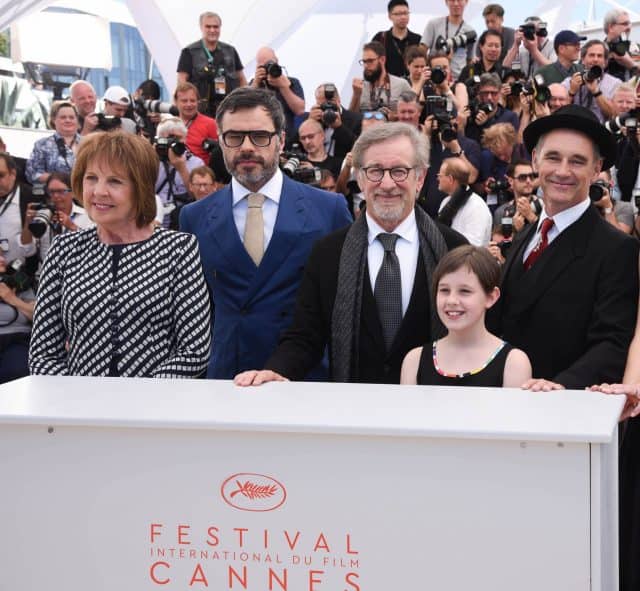 Yes, Spielberg. I can now add J.J. Abrams AND Steven Spielberg to my list of directors interviewed. How is this real life?
About The BFG
The talents of three of the world's greatest storytellers – Roald Dahl, Walt Disney and Steven Spielberg –finally unite to bring Dahl's beloved classic "The BFG" to life. Directed by Spielberg, Disney's "The BFG" tells the imaginative story of a young girl and the Giant who introduces her to the wonders and perils of Giant Country. The BFG (Mark Rylance), while a giant himself, is a Big Friendly Giant and nothing like the other inhabitants of Giant Country. Standing 24-feet tall with enormous ears and a keen sense of smell, he is endearingly dim-witted and keeps to himself for the most part. Giants like Bloodbottler (Bill Hader) and Fleshlumpeater (Jemaine Clement) on the other hand, are twice as big and at least twice as scary and have been known to eat humans, while the BFG prefers Snozzcumber and Frobscottle. Upon her arrival in Giant Country, Sophie, a precocious 10-year-old girl from London, is initially frightened of the mysterious giant who has brought her to his cave, but soon comes to realize that the BFG is actually quite gentle and charming, and, having never met a giant before, has many questions. The BFG brings Sophie to Dream Country where he collects dreams and sends them to children, teaching her all about the magic and mystery of dreams. Having both been on their own in the world up until now, their affection for one another quickly grows, but Sophie's presence in Giant Country has attracted the unwanted attention of the other giants, who have become increasingly more bothersome. Sophie and the BFG soon depart for London to see the Queen (Penelope Wilton) and warn her of the precarious giant situation, but they must first convince the Queen and her maid, Mary (Rebecca Hall), that giants do indeed exist. Together, they come up with a plan to get rid of the giants once and for all.
"The BFG" will be in theaters on July 1, 2016.
In addition to covering "The BFG", I'll also be getting a sneak peek of "Future-Worm!," a new Disney XD Series.
I'll also enjoy a screening of "Queen of Katwe" during my visit!
Follow along on Twitter, Facebook, Instagram, Snapchat, and by following #TheBFGEvent and #FutureWormEvent.
Disclosure: Disney is sponsoring travel, accommodations, and activities during my stay in Los Angeles.