Interview: Penelope Wilton and Rebecca Hall from Disney's "The BFG"
Disclosure: Disney sponsored my travel, accommodations, and activities during my stay in Los Angeles. 
I'm back with another post from my adventure to L.A. for "The BFG" event! If you missed my last post that includes my interview with Director Steven Speilberg and Ruby Barnhill (Sophie), make sure you check it out.
For today's post, I'm sharing my interview with Penelope Wilton (The Queen) and Rebecca Hall (Mary).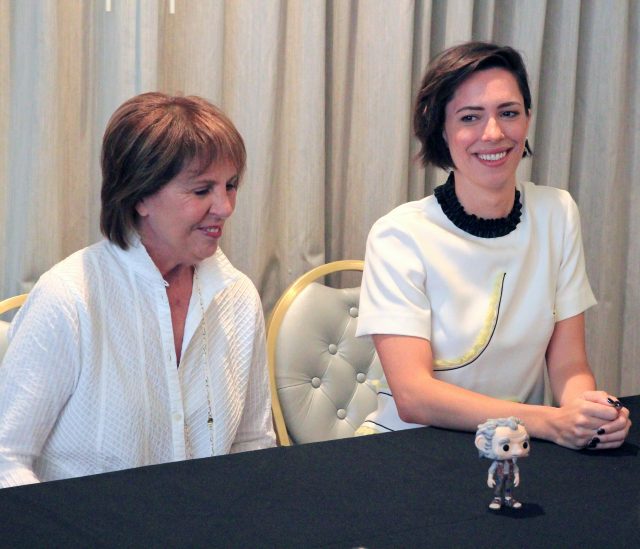 First, though, let me catch you up on what "The BFG" is all about.
About "The BFG"
The talents of three of the world's greatest storytellers – Roald Dahl, Walt Disney and Steven Spielberg –finally unite to bring Dahl's beloved classic "The BFG" to life. Directed by Spielberg, Disney's "The BFG" tells the imaginative story of a young girl and the Giant who introduces her to the wonders and perils of Giant Country. The BFG (Mark Rylance), while a giant himself, is a Big Friendly Giant and nothing like the other inhabitants of Giant Country. Standing 24-feet tall with enormous ears and a keen sense of smell, he is endearingly dim-witted and keeps to himself for the most part. Giants like Bloodbottler (Bill Hader) and Fleshlumpeater (Jemaine Clement) on the other hand, are twice as big and at least twice as scary and have been known to eat humans, while the BFG prefers Snozzcumber and Frobscottle. Upon her arrival in Giant Country, Sophie, a precocious 10-year-old girl from London, is initially frightened of the mysterious giant who has brought her to his cave, but soon comes to realize that the BFG is actually quite gentle and charming, and, having never met a giant before, has many questions. The BFG brings Sophie to Dream Country where he collects dreams and sends them to children, teaching her all about the magic and mystery of dreams. Having both been on their own in the world up until now, their affection for one another quickly grows, but Sophie's presence in Giant Country has attracted the unwanted attention of the other giants, who have become increasingly more bothersome. Sophie and the BFG soon depart for London to see the Queen (Penelope Wilton) and warn her of the precarious giant situation, but they must first convince the Queen and her maid, Mary (Rebecca Hall), that giants do indeed exist. Together, they come up with a plan to get rid of the giants once and for all.
"The BFG" will be in theaters on July 1, 2016.
Now let's go on with the interviews. Enjoy!
Can you tell us how you both got involved in the project?
PENELOPE WILTON:  Well, I got a phone call and my agent got a phone call and said Steven Spielberg wants you to do this film, "The BFG," and I said yes. If Steven Spielberg wants you to do a movie, you do it. Wouldn't you say?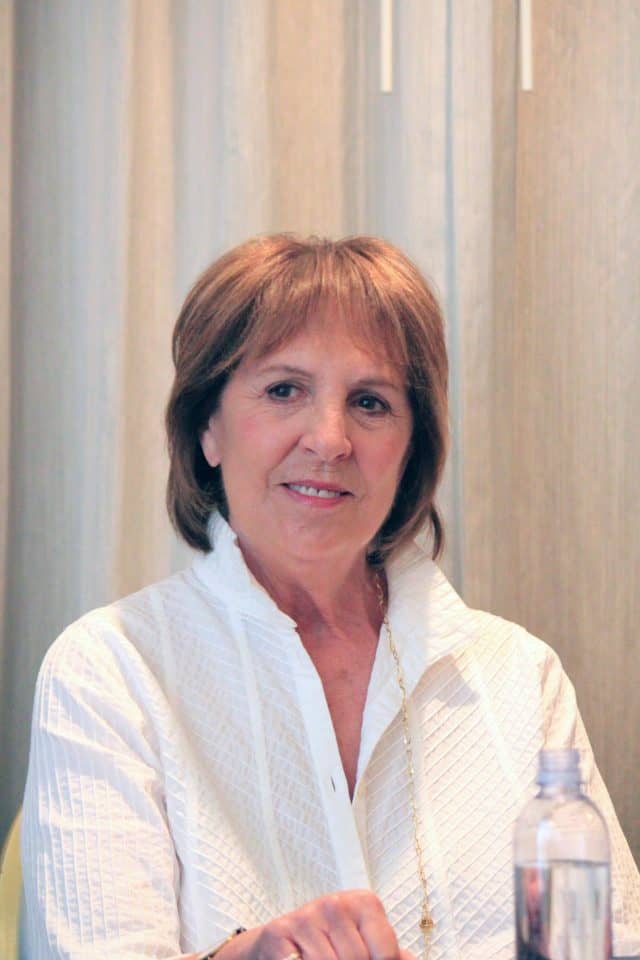 REBECCA HALL:  I had exactly the same thing. I got a call saying it's not a very big part but he has asked specifically for you to do it, so I'm like well, I'll do it, of course I will. Also, BFG is a book that as a child I loved, so even before I'd read the script or knew what the part was, I was like yes, certainly I want to be a part of that, of course.
Did you let everybody know on "Downton Abbey" know I'm the queen now?
PENELOPE WILTON: No, I didn't. They weren't too interested. In fact, they were rather envious. There was silence around the thing when I came back. She's just been making a film. Who with? Oh yes.
What was it like working with Ruby?
PENELOPE WILTON: Oh she's a darling. We both loved working with her and Rebecca will tell you, she's got the most wonderful sense of humor and she's a lovely girl. She also takes direction very well, doesn't she? And she concentrates and when you're young, and um, repetition is really boring. I mean, you do it twice and then why would you ever want to do it again? And she sort of managed it, didn't she?
REBECCA HALL:  She was a consummate professional. I also remember it was all of that sort of stuff, the acting, the repetition and she was brilliant, but she was also brilliant at just being a person on the set.
The story has so many lessons. What is something you want people to get from this story?
PENELOPE WILTON:  I want people to enjoy being taken to that world because it's a wonderful story written by a great storyteller meeting another great storyteller and a visual storyteller, so if you get those two together, it's a wonderful combination. It is people learning to understand themselves and learn that you have to just believe in yourself.
PENELOPE WILTON:  Little Sophie, who doesn't have much, meets somebody who has even less than she does and he's 20 foot tall, they sort of work as a good team and both of them understand that they are outside the norm and they give each other confidence and when you have confidence in yourself you can take on the world. I think that's the overall message of the movie, which is the message of a lot of very good childrens' literature.
Disclosure: Disney sponsored my travel, accommodations, and activities during my stay in Los Angeles.