Mom 2.0 Summit 2010 – Wrap Up
I'm baaaaack.  It was awesome.  Best conference I've attended thus far.  The content of the sessions blew my mind.  The people I met were amazing.  I don't know where to begin or end.  Let me just say, "Dude, it rocked." The Four Seasons Houston was the bomb, too.  Let's see some pics, shall we?
ROOMIES. I had the best roomies.  There is nothing like spending time with your gals.  Staying up late.  Chatting.  Bonding.  Laughing.  Crying.
MAD MEN PARTY. The Mad Men-inspired party on Thursday night was a blast.  It was fun dressing up in 1960's attire and making new friends.
DEFINING A MOVEMENT ART EXHIBIT. Amazing photographs and art.  Taco stand sent straight from the heavens.  Body painting.  Inspiration.  #LOVE & #SHINE
JUICEBOX JUNGLE PARTY. The folks at Juicebox Jungle invited a few of us for drinks at the Four Seasons Quatro restaurant.  It was awesome to finally see the faces behind Juicebox.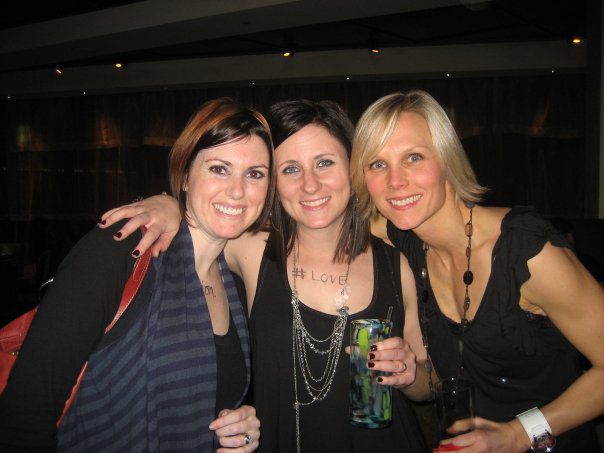 BARILLA DINNER. Chef Lorenzo Boni taught us how to make a delicious Italian dinner using Barilla pasta.  The lovely Christine Koh from BostonMamas.com cooked for our table.
CHEESEBURGHER PARTY. You really can't go wrong with eating cheeseburgers, drinking sodas and wearing McDonald's bag on your head.
I barely tweeted from the event.  Reason?  I was so engaged with the content, message and people.  I love leaving a conference and leaving with inspiration and joy.  Go to Mom 2.0 next year in New Orleans.  Trust me.