No-brainer Recipes: Peanut Butter Cookies Using 3 Ingredients – Eggs, Sugar & PB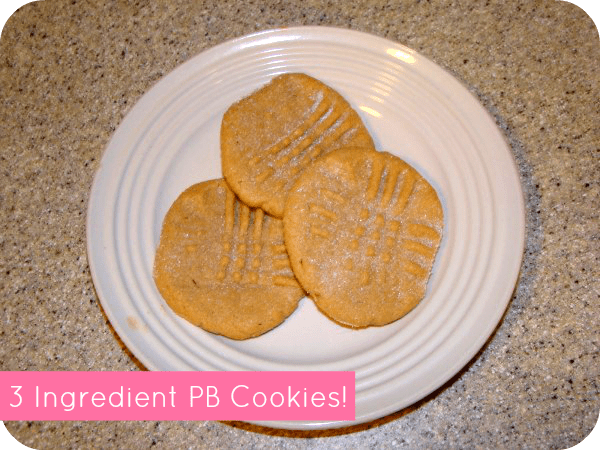 This is the ultimate "no-brainer" recipe.  I mean, really, it's too easy…
Easy Peanut Butter Cookies
1 cup sugar

1 cup peanut butter

1 egg
Pre-heat oven to 375.

Mix together until it looks like cookie dough.  Yes, it does hold together like regular dough! (people ask me this all the time)
Now, roll into balls as you normally would with peanut butter cookies.  Make them whatever size you'd like, but in the photo I was able to make a total of 15, which used up all the dough.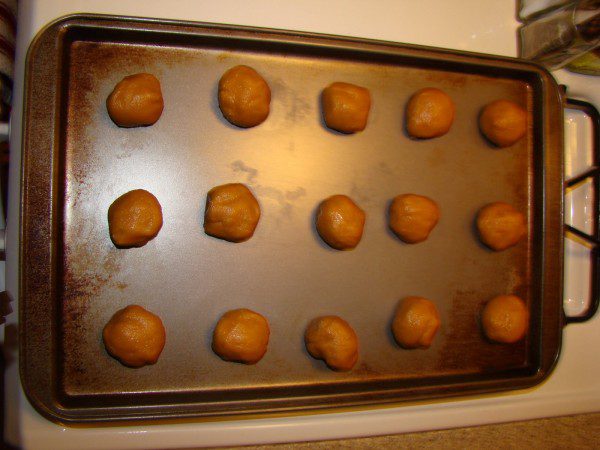 Press down each ball with a fork using a criss-cross method.(as you normally would with pb cookies)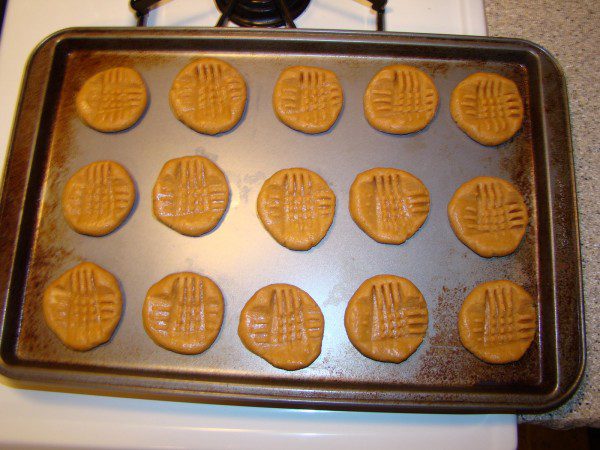 Bake approximately 10-12 minutes.  DO NOT OVERCOOK!  They burn easily, so don't let them get too brown.  I sprinkled mine with sugar when they came out!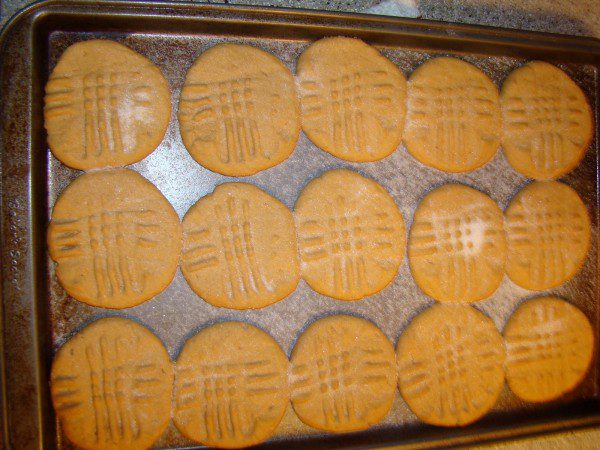 They are surprisingly delicious!  Goes great with milk!
[ad#large-rectangle-adsense]
If you enjoyed this post, follow us on Facebook for more goodness.