Organic Blueberry Dump Cake Recipe
Organic Blueberry Dump Cake
Ingredients:
3 bags frozen organic blueberries (thawed)
1 stick organic unsalted butter (melted)
1 box organic vanilla cake mix (only using 1/2-2/3 of mix)
Instructions:
1. Preheat oven to 400 degrees. Dump thawed blueberries into bottom of 9×13 inch pan.
2. Sprinkle about 1/2 to 2/3 of cake mix on top of blueberries, covering an even layer.
3. Pour melted butter over cake mix, trying to cover as much cake mix as possible.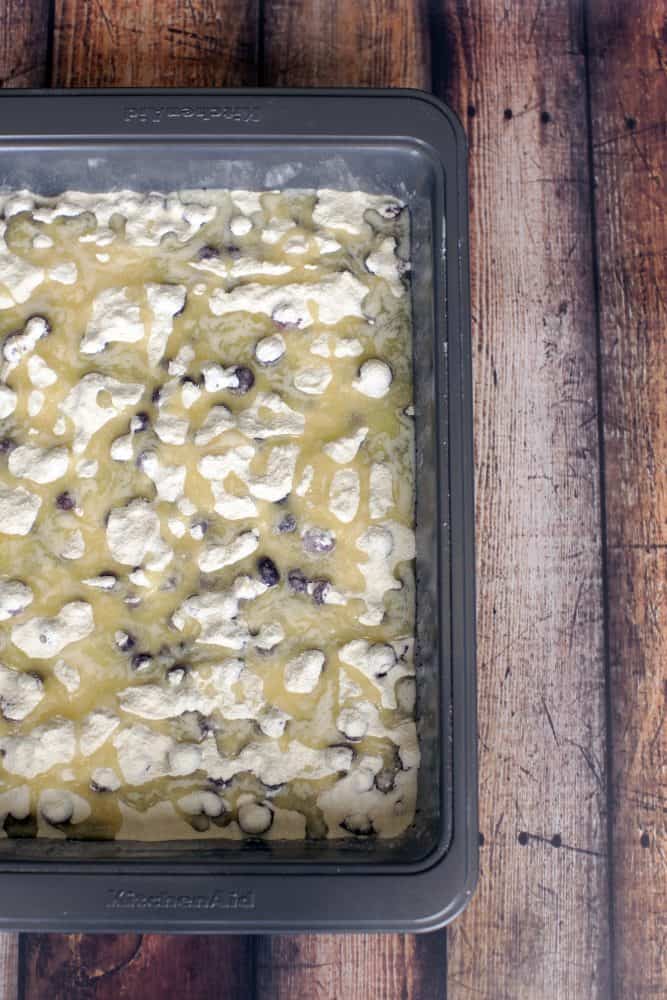 4. Bake for 35-40 minutes until set.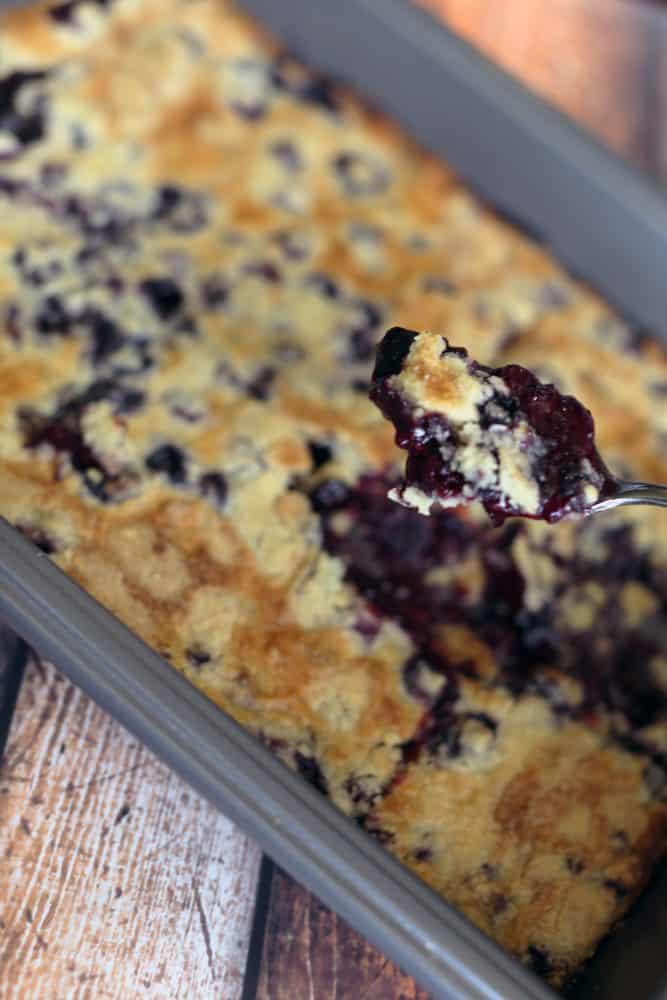 Tastes delicious with organic ice cream, too!