Search for the Messiest Mess Maker by BabyGanics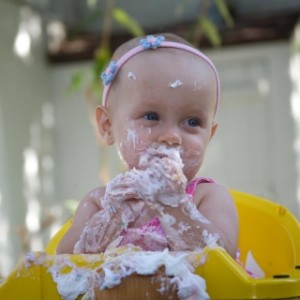 Your baby can do no wrong.  He can be covered in spaghetti sauce from head to toe, and you would just smile and laugh.  You would even take a photo of it.  Anyone else engaging in this type behavior would not be as easily forgiven.  Let's face it, babies are cute-even when messy.
BabyGanics, a maker of natural, safe, and effective household cleaning solutions, has created a "Messiest Mess Maker" photo contest where only the messiest (and cutest) babies can win!  The contest starts today, December 14, and runs until January 14, so keep your camera nearby for the next inevitable mess to him, you, or the house.  Chances are you already have a few from last week.
this post was sponsored by BabyGanics.