Shabby Apple "Nine to Five" Dress Review
Let me preface by saying that I have been DYING to review Shabby Apple for a long time, so I feel blessed to be finally given the opportunity!  If you are not familiar, Shabby Apple carries vintage, yet modern chic clothing and accessories for women and girls. Shabby Apple's pieces are simply amazing, to say the least.
I received the "Nine to Five" dress in green to try out. The dress was made from a jersey knit, so it was very soft and comfortable.  The collar was unique because it tied into a bow.  So cute!  The dress was much longer on me than the model, but I still made it work. (I'm 5′ 5″) The midsection had a bit of ruching, which is always a plus.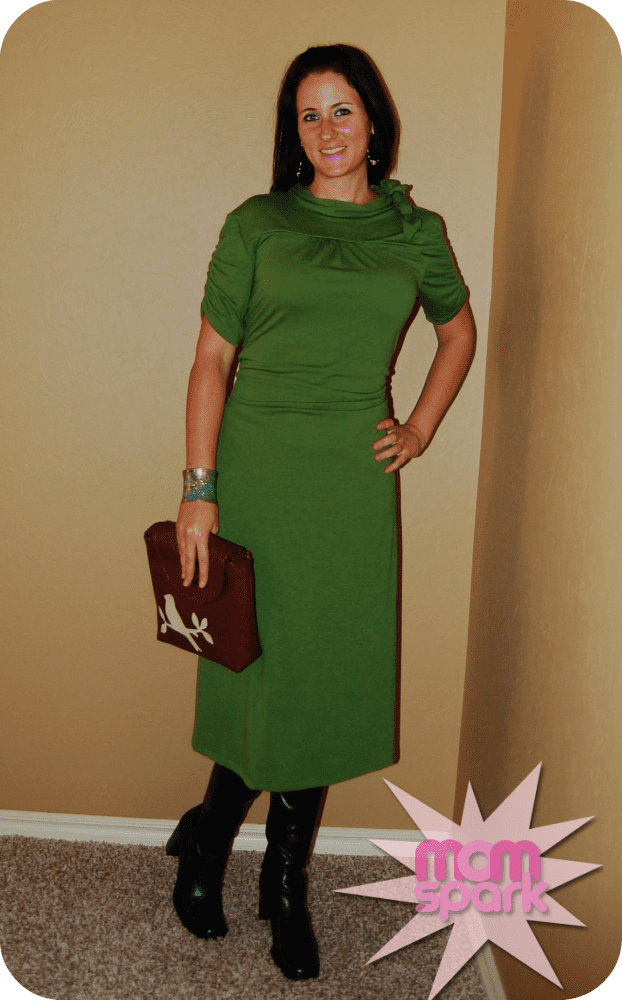 I paired this dress with knee-high black boots and a brown leather purse.  I think wedges or heels would work as well. Since this dress was made from a breathable jersey knit, it can be worn in summer or winter, which is great for stretching a wardrobe.  Perfect for business meetings, events, or just because!
I was given a Shabby Apple dress in return for this review. My reviews and recommendations are always honest and true.