Staying Organized in the Midst of Chaos. Is it Possible?
Two years ago, my fun on-the-side blogging hobby became a full-time career. Having the opportunity to work from home while still having my kids with me was a dream, but I didn't realize how crazy my life would become doing so. It is a good kind of crazy, yes, but crazy nonetheless. Some days I can barely keep everything straight.
I am an organized person by nature and for years have kept a paper calendar by my side to keep track of appointments, events and reminders to call loved ones. If it is not written down, it literally escapes my brain forever, which causes me to forget doctor visits, lunches with friends, play dates and the like. I must have organization in my daily life to keep my sanity, and the sanity of those around me.
Windows Phone recently sent me a Nokia Lumia 900 Windows Phone to integrate into my daily life. I was immediately drawn to the calendar tile on the home screen, for obvious reasons.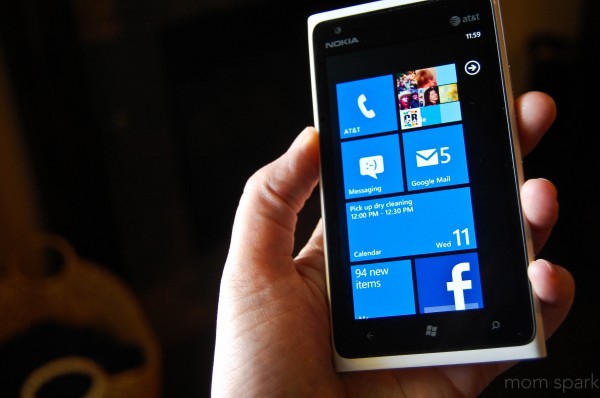 The calendar function is extremely easy to use and automatically syncs up to my Google calendar. Handy dandy reminders pop up on the home screen so that I never forget to "pick up the dry cleaning", "take a conference call", or, most importantly, "call grandma".
My grandma and I could not be more grateful for this addition to my life. It is amazing how much a little scheduling and organization can lower my stress level and calm me down. Now I have more time to snuggle my kids, enjoy a cup of coffe, or hop on Facebook.
Life will continue to be crazy, but at least I'll get my kid to band lessons on time.
What tools do you use to stay organized in your life?