Stoweflake Mountain Resort and Spa Review
Disclosure: I received resort accommodations, spa treatments, some meals and balloon ride in return for this post. Thoughts are my own. 
A few weeks ago, I shared one of my life list stories – riding in a hot air balloon. The experience was life-changing. The wonderful folks at the Stoweflake Mountain Resort & Spa in Stowe, Vermont hosted myself and friend Jamie during the Stoweflake Hot Air Balloon Festival, and today I am sharing my experience with the resort itself.
Stowe, VT
This was my first visit to Vermont, and what a beautiful state it was. Rolling green mountains, blue skies and tall trees everywhere. Simply breathtaking.
When we pulled up to the Stoweflake Mountain Resort and Spa, I was drawn to the lush gardens and New England-style architecture, which was charming and welcoming.
The lobby was warm and cozy, with a few antique touches.
When we checked into our room, we immediately headed to check out the view, which was quite lovely.

Rooms
The room was very spacious, and included a gas fireplace, refrigerator, wet bar, and double bathroom sinks, which would be perfect for a family of four. The beds were comfortable and housekeeping did a fantastic job of keeping our room comfortable for us. The room also had a Keurig coffee maker, so I was pretty much set for the whole weekend.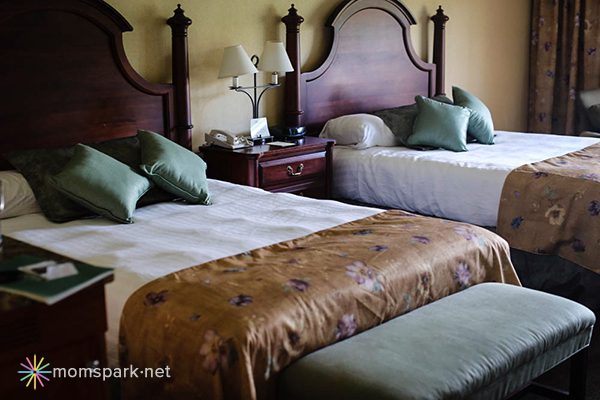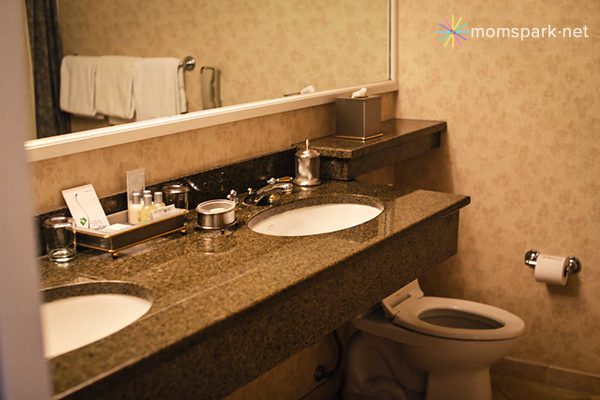 Food
Stoweflake hosts the Charlie B's Pub & Restaurant (named after owner Chuck Baraw), which we indulged in quite a bit during our stay.
Some of our favorites included the French onion soup.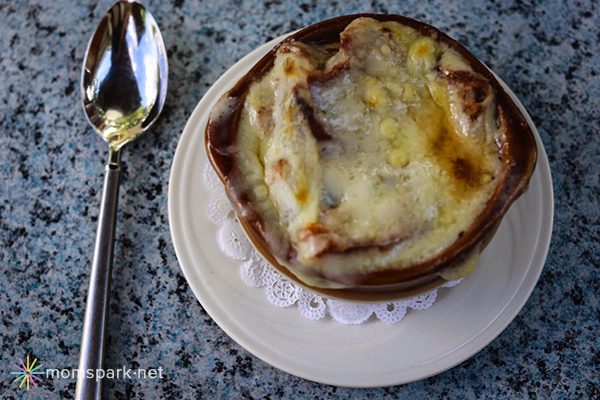 Duck rolls.

Eggs benedict.
Spa
In addition to the upcoming hot air balloon ride, we were a bit giddy about our visit to the spa. Like most moms, we rarely take time for ourselves, and we really looked forward to having some pampering time. We were scheduled for a deep tissue massage, pedicure and manicure.
The spa was absolutely beautiful, and even included an amazing waterfall.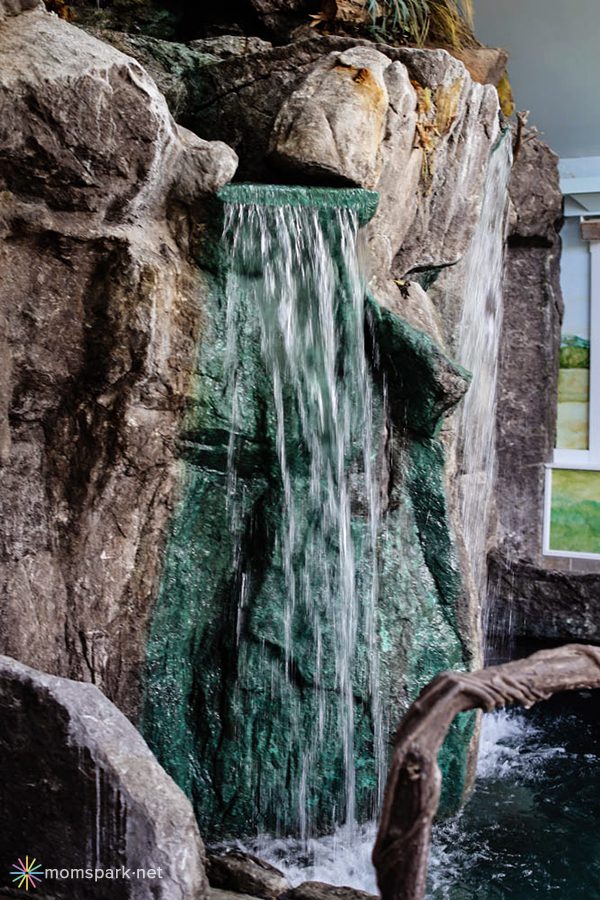 We both felt refreshed after our massages, which were AMAZING, and spent the rest of the morning getting our pedis and manis. The staff was professional, warm and made sure we were comfortable and taken care of.
Gardens
The Stoweflake Mountain Resort and Spa also has the most beautiful gardens that I've ever seen. The courtyard has a labyrinth, which includes edible plants! The labyrinth hosts blueberries, lavender and other delights that you can pick and eat while you stroll through it.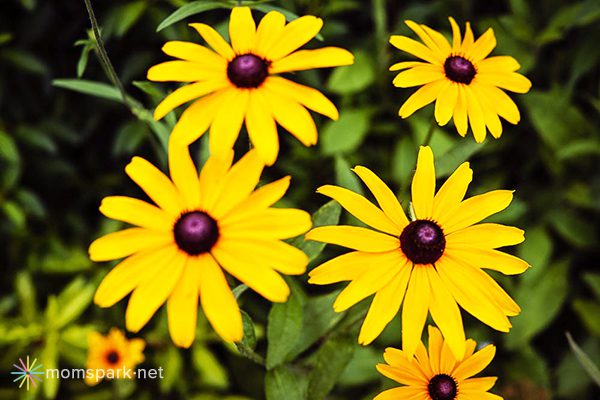 Shopping
We certainly couldn't visit a new town and not shop, so we strayed away from the Stoweflake Resort one afternoon to some surrounding shops, which were within walking distance. One of our favorites being Green Envy Boutique, which carried unique clothing and accessories from some of our favorite brands, including Free People.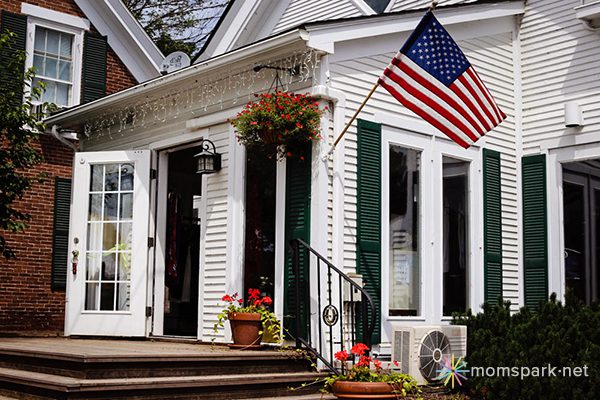 At the end of the day, we had wooden cheese boards, maple syrup, clothing and more in our arms. It was pretty epic.
All in all, we had a wonderful time during our time in Stowe, and I would love to return again with my family this time. Read about my hot air balloon experience here.
Disclosure: I received resort accommodations, spa treatments, some meals and balloon ride in return for this post. Thoughts are my own.