Stuffed Mushrooms With Spicy Cheese
This post is sponsored by Boursin®.
When we think of Easter, most of us usually visualize heaping piles of chocolate and candy. At least, I do. It's not exactly a bad visual, if I'm honest, either.
However, this year I want to start a new tradition with family and friends by having a Easter brunch! I mean, If we're going to dress up in our Sunday best, why not have a bit of a fancy gathering, right?
For my brunch, I want to have little bites of food, more like appetizers, in lieu of a big meal. One of my favorite bites of food is stuffed mushrooms, so I knew that I wanted to integrate those somehow. Fortunately, I had just recently partnered with Boursin®, and their cheeses are the perfect stuffing for my mushroom caps!
So, I stopped by my local Neighborhood Walmart, picked up some Boursin Monterey Jack & Spicy Pepper Cheese Dip and portobello mushrooms, then headed back home to do a test run of the recipe.
I always taste-test my recipes before sharing them here, so that is exactly what I did for this on as well.
The end result? Amazing. Sooooo yummy and flavorful.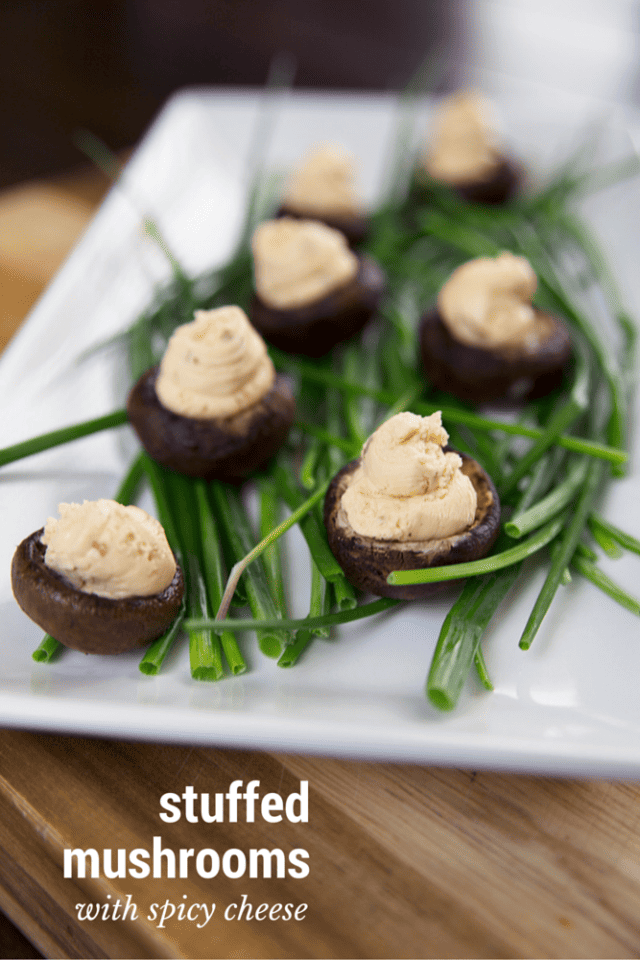 Here is the recipe. 🙂
Stuffed Mushrooms With Spicy Cheese
First, wipe down the portobello mushrooms with a damp paper towel to clean off any dirt left on the mushrooms. Using your hands, cover each cap with olive oil and place on a baking sheet lined with aluminum foil. Sprinkle each cap with salt and pepper.
Bake at 375 degrees for 7-8 minutes.
Cups will be full of excess water and olive oil after baking, so drain each cups and pat dry with a paper towel.
Next, start filling each cap with Boursin Monterey Jack & Spicy Pepper Cheese!
TIP: Place Boursin cheese into a plastic baggie, seal and cut off a corner to create a piping bag!
Aren't they pretty?
Since I will be serving these at Easter brunch, I displayed them on a bed of chives to look like grass. 🙂 My party guests should be impressed with this little trick.
Of course, a nice box of cracked pepper or wheat crackers also make the perfect partner to Boursin cheese, too! Throw in a great bottle of wine and you have a lovely pairing to elevate the spiciness of the cheese.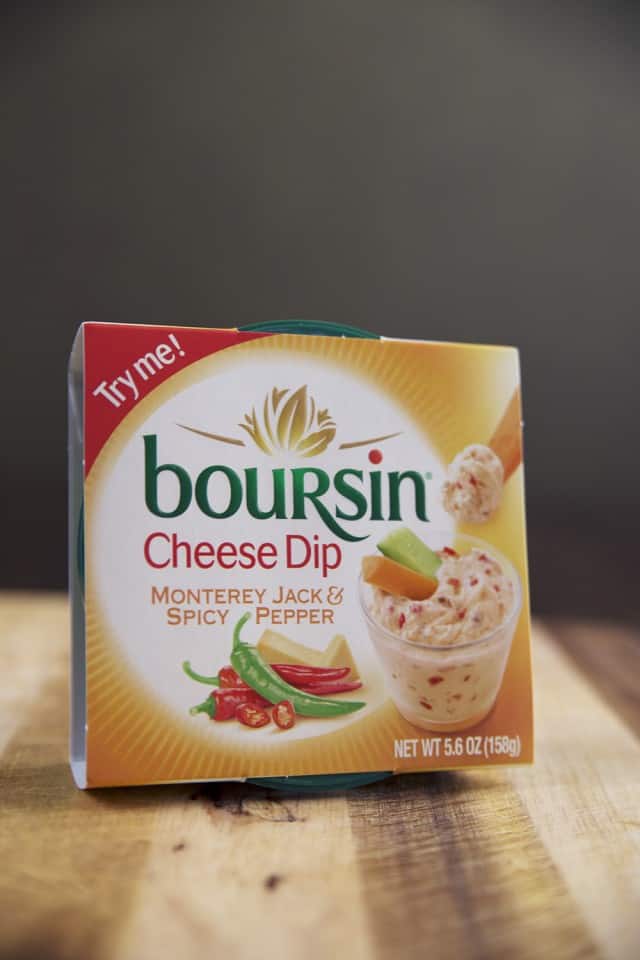 Do you plan on having an Easter brunch in your home, too? Let Boursin cheeses help you at! Grab Boursin Garlic & Fine Herbs Cheese or Boursin Monterey Jack & Spicy Pepper Cheese Dip on your next shopping trip to Walmart!

Get more party tricks by visiting boursinpartytricks.com!
Happy Easter!
This is a sponsored conversation written by me on behalf of Boursin. The opinions and text are all mine.